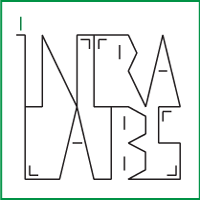 This app works well and works exactly as advertised. Almost like magic.
Atlanta, GA (PRWEB) August 14, 2012
Using a blend of advanced algorithms, the app will automatically find a user's face, start data collection, and obtain a heart rate measurement in under 10 seconds. As a complement to the successful Heart Rate Cam, the lite version allows users to experience this new technology. Heart Rate Cam Lite features the following:

Face recognition technology.
Highly optimized algorithm (supports high frame rate for quick and accurate heart rate calculation).
Real-time heart rate pulses (similar to a PPG).
Clean user interface.
Measurement progress indicator
Heart Rate Cam Lite is able to precisely detect the subtle variations in light on an individual's face as a result of blood flowing through it. Once enough data is collected, the heart rate signal is processed by the app's software to calculate a heart rate measurement on par with medical devices such as a home pulse oximeter. Currently, no smart phone heart rate app is FDA approved. However, apps like Heart Rate Cam Lite are helping pioneer a personal health revolution by allowing individuals direct and affordable access to mobile health applications.
Both Heart Rate Cam versions are offered as universal apps, with the full version priced at $2.99. One user has exclaimed, "This app works well and works exactly as advertised. Almost like magic". With numerous 5 star reviews received for Heart Rate Cam, the lite version is sure to encourage individuals to explore this technology and take an active role in their health.
###
About Intra Labs, LLC
Founded in March of 2012, Intra Labs, LLC released its first successful iOS app, Heart Rate Cam, on April 26th, 2012. Driven by a passion for technology, Intra Labs, LLC aims to make technology exciting and transformative. We are a small but dedicated group of engineers and scientists seeking to solve interesting problems through novel use of technology. For more information, please visit http://www.intralabsllc.com or email us at any of the addresses below.
General/Media/Management – intra(at)intralabsllc(dot)com
Support – support(at)intralabsllc(dot)com