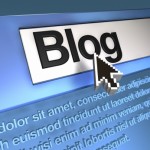 Blogging is one of the best ways to personalize your dental websites and attract the exact kind of patients you want to work with.
(PRWEB) August 11, 2012
Blogging can be an effective dental marketing strategy to attract new patients and to rank well in the search engine results pages (SERPs). That's why Internet Dental Alliance, Inc. (IDA) provides two ways doctors can easily incorporate blogging into their New Patient Portals, or dental websites. Dentists can create a blog on their IDA Portal's domain, or they can publish the RSS feed from their external blog on their Portal. Either way, dentists benefit from adding the fresh content to their dental website.
Blogging is a long-standing form of social networking. It creates a two-way channel to interact with consumers by publishing news about the practice, information about dental health or reviews of new products and treatments. Patients can respond via the blog's comments section or via on-site email forms that collect lead data such as name, email address and/or phone number for later follow up. These kinds of simple social interaction help patient prospects feel more familiar with the doctors and lay the groundwork for ongoing communication (lead nurturing) that results in setting appointments (lead conversion).
"IDA provides lots of ways to add new content to your Portals. The online Control Panel provides access to hundreds of pre-written articles. Edit them to fit your practice or just use them as-is to save time," says Jim Du Molin, founder of Internet Dental Alliance, Inc. and dental marketing guru. "Blogging is one of the best ways to personalize your dental websites and attract the exact kind of patients you want to work with."
Practices that have a team member who enjoys writing can add new blog posts to their dental websites on a regular basis. Regular blog posting benefits dentist websites in two ways: Google likes to serve up fresh content in response to online search queries; and Google likes to display information from 'authority' sites that have lots of web pages that feature related articles. So the more good content dentists publish on their Web Portals, the more new patients will see and visit their dental websites and set up appointments.
About Internet Dental Alliance, Inc.
IDA is North America's largest provider of websites for dentists and dental directories. In 2012, it completed its cutting-edge dentist marketing Lead Fire lead generation system. Based on organic geo-targeted local search strategy which is customized for each dental office, LeadFire technology automates search engine optimization, and makes it possible to generate new patient leads within minutes of setting up the system. Internet Dental Alliance provides dental practices with online dental marketing services such as dental practice websites, website design, find-a-dentist websites, and other dental advertising advice and resources.