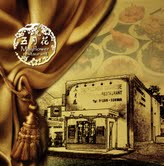 We have a vision to bring the people of Basingstoke together...
Basingstoke, UK (PRWEB UK) 11 August 2012
Chinese restaurants tend to vary in their style and quality, however Basingstoke has one of the best Chinese restaurants in the UK. Voted by 'The Best Of' as 'The UK's most loved Chinese Restaurants' The Mayflower combines a friendly dining experience with high end Chinese cuisine.
The Mayflower restaurant is keen to reach out to local businesses in Basingstoke; to encourage them to come and experience a friendly and professional and a place to bring clients during the day, to entertain staff for business events and celebrations. As part of this, The Mayflower is providing lunchtime offers to local businesses in Basingstoke.
Supporting local charities is something that The Mayflower is always seeking to do, to help raise money for worthwhile causes as well as provide entertainment and fine dining to charitable causes around the Basingstoke area.
The Mayor of Basingstoke has visited The Mayflower many times now and both have the same vision for raising the profile of the town through food, culture and local people working together.
Pamela Cheng (who owns The Mayflower restaurant) commented 'we have a vision to bring the people of Basingstoke together, to provide a resource to our local community whereby businesses, families and people from all walks of life can experience our fantastic food in a friendly modern Chinese restaurant. As such, we are offering local businesses free starters for groups of 5 or more diners during August if they come during the day. We are keen to draw local businesses in with their clients to sample authentic Chinese cuisine in a professional and modern restaurant'.
The Mayflower restaurant has many high reviews on the internet and many more regular customers that return time after time to dine with friends, for special occasions, or just for a great night out.
For more information about corporate events, corporate dining or special events, visit the Mayflower website.