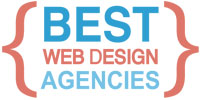 Studio Rendering Ranked as Best 3D Illustration and Animation Company by bestwebdesignagencies.com for August 2012
(PRWEB) August 13, 2012
The independent authority on web design and development companies, bestwebdesignagencies.com, has named Studio Rendering the best 3D animation company in the industry for the month of August 2012. Thousands of companies are involved in the monthly process in which companies are evaluated and customer references are contacted in order to compare the results of each company's performance. The list is released each month showcasing the latest improvements of each 3D illustration and animation company.
Studio Rendering offers their 3D illustration and animation services to companies looking to have a 3D representation of their product or services in a variety of environments. They are a 3D animation agency with focuses on illustrations to help visualize a concept or idea and animation services that help bring visions to life. Their services also include interactive 3D rendering for 360-degree views, product configuration tools, and even motion graphics.
The process used to evaluate and rank each 3D illustration and animation company involves connecting with at least three customer references of each service provider, applying a set of evaluation criteria, and performing various research processes to identify the top service providers and rank them accordingly. The five areas used by bestwebdesignagencies.com include project analysis, technical support, animation quality, creative collaboration, and design quality. Studio Rendering has achieved strong results in each of the five areas of evaluation which has led to their listing as the best 3D animation company.
Customers are also contacted in order to obtain their unique experiences and opinions of the 3D animations services which have been provided to them. The research team spends time comparing various 3D visuals from both the customer's provided work and the provider's portfolio to gather a sense of quality work being generated. Customers are asked various general and specific questions relating to 3D animation and illustration.
bestwebdesignagencies.com releases their list of the best 3D animation companies on a monthly basis. Studio Rendering has achieved their position as the best 3D animation company through their dedication to providing a strong final product with personalization and animations which speak louder than words.
ABOUT bestwebdesignagencies.com
bestwebdesignagencies.com is an independent research firm with a dedication to providing a list of the best web design companies and web development firms in the industry. Through meticulous research and developed methods for evaluating and ranking companies, bestwebdesignagencies.com has provided customers of web design and development services with a great resource to find a top performing web design company. Evaluations are carried out by a specialized team of researchers who examine thousands of applicants each month. bestwebdesignagencies.com provides their rankings free of charge to companies and individuals searching for a quality web design firm or looking for other design and development services with updates being provided on the first of each month. The website also provides information and resources for those looking to learn more about web design and development services.
To view the complete list of the Best 3D Illustration and Animation Companies visit:
http://www.bestwebdesignagencies.com/rankings-of-best-3d-illustration-and-animation-companies
To learn more about Studio Rendering, Inc. visit: