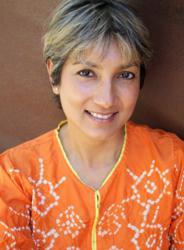 Celebration of Life" is a set of Islamic worship and devotional songs are for the first time written and arranged in the Western classical scale with vocals in the choral arrangement much like church choirs. The lyrics are in English, adapted from a verse
Los Angeles, CA (PRWEB) August 14, 2012
Pop singer, Ani Zonneveld is hosting a private listening party on Tuesday August 14 for her new CD, "Islamic Hymns: Celebration of Life". This CD differs from her usual pop style lyrics and tunes; the songs are new holiday Islamic hymns for the purpose of, enhancing worship services with devotional songs. Written in English, they are arranged in the Western classical scale with vocals in the choral arrangement much like church choirs.
George Landress, a multi-instrumentalist is Zonneveld's co-writer, co-arranger and co-producer. He has recorded tracks for artists such as No Doubt, Jon BW, and West Angeles Choir. Michael Mishaw is responsible for the CD backing vocal arrangements and sang them with Zonneveld. Mishaw comes from a classical music background, is a session singer for TV and film, such as Family Guy and Happy Feet and for performers such as Natalie Cole to name a few.
"Celebration of Life" CD cover has original artwork by Berkeley artist, Salma Arastu. Zonneveld likes how it gives the CD an extra classy touch.
On August 14, Zonneveld releases a new genre's of songs on her CD "Islamic Hymns: Celebration of Life" for the Islamic holidays. She hopes singing will become the norm at religious services. Songs from the new CD are based on the Quran, Prophet Muhammad's favorite prayer, and poetry of Rumi and Rabi'a al-Bashir. "Islamic Hymns: Celebration of Life" album is produced on a private label, Emily's Basement/2bz Productions.
Zonneveld has worked with recording artists in the United States and abroad, working with musicians such as Keb' Mo' and Melissa Manchester. Zonneveld is co-founder and president of national grass-roots organization, Muslims for Progressive Values (MPV). In conjunction with MPV, she is co-chief editor of Progressive Muslim Identities-Personal Stories from the U.S. and Canada.