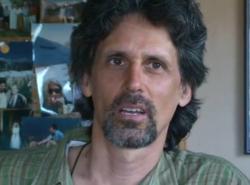 "Our work comes out of concern for the earth as well as artisanal craft and tradition," said Choyt.
Santa Fe, NM (PRWEB) August 11, 2012
Choyt is co-founder of Fair Jewelry Action (FJA). FJA promotes ethical and Fair Trade jewelry practices by advocating traceability and transparency in the jewelry supply chain. The organization, with over fifty members, is a leading voice international coalition of grassroots jewelers and producers who are pioneering the ethical sourcing jewelry movement. FJA's objective is to direct more of the wealth creation of the jewelry sector toward regenerating local economies in small-scale artisan producer communities, as well as supporting their cultural integrity and assuring environmental sustainability. Mr. Choyt's company, Reflective Images, Inc., is a featured company on SantaFe.com.
Choyt has also published numerous articles on ethical jewelry, speaks regularly on the subject and is working with international agencies to bring Fair Trade gold broadly into the North American market. He has also led an international committee to develop Fair Trade jewelry manufacturing standards and principles.
Choyt co-owns Reflective Images, Inc. with his wife, Helen Chantler, who is the lead designer for the firm. Reflective Images, Inc., founded in 1995, is a pioneer in ethical jewelry design and sourcing. Their gallery and studio is located in Santa Fe, New Mexico. The company specializes in unique artisan wedding and engagement rings, made with 100% recycled metal and conflict free Canadian diamonds. Reflective Images, Inc. is one of the few companies in North America which designs and produces fair trade gold wedding rings.
"Our work comes out of concern for the earth as well as artisanal craft and tradition," said Choyt. "If you walk through the studio, you will see mallets and stamps that hang from cottonwood stumps and forged anvils from the 19th century. We use the same hand tools that you would have found on a jewelers bench a hundred years ago and we view our business as a community that must benefit human communities without harming ecosystems."
Contact Information:
http://www.celticjewelry.com/
John Lamenzo
Jlamenzo (at) q (dot) com
Tel: 505-988-7393
About SantaFe.com:
SantaFe.com provides locals and visitors to Santa Fe alike the most current interactive platform for events, music, arts, business, dining and lifestyle. SantaFe.com is a division of Hutton Broadcasting, located at 2502 C. Camino Entrada, Santa Fe, NM 87507
Contact Information:
Scott Hutton
SantaFe.com / Hutton Broadcasting
http://www.santafe.com
(505) 471-1067 (Media inquiries only, please)