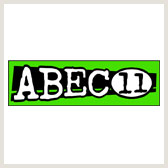 Annapolis, MD (PRWEB) August 12, 2012
Abec11 has become the standard for wheels in the Longboard Industry. Whether its a slide jam, a slalom event, or a downhill race, you can be sure to see Abec11 on the Podium. There slide wheel, aptly named the Freeride, is the number one best selling longboard wheel at Pure Board Shop. And that is because it really is the best for what it is designed to do. The slide scrubs just enough speed with a predictable hook up. The Wheel comes in 3 durometers: 78a, 81a, and 84a. Each one of these wheels perform incredibly. The 78a are a bit grippier and leave thane all over the road, the 84a wear really nice and have an icier slide and the 81a is a great middle of the road wheel.
The new shipment at Pure Board Shop features all 3 of these duros in 72mm. These wheels always sell out at Pure and will again very soon. Be sure to get into Pure quick to grab your Abec11 Freeride.
Pure Board Shop opened its doors on May of 2005. Its ease of access and parking make it a destination shop for riders and urban street ware fans alike. With their mix of products and variety in skate, snow, surf and exclusive streetwear and shoe brands Pure's customers extend far beyond their Annapolis location. Pure prides itself on making customer service its number one priority, with product knowledge and having the right product mix a close second. The store and the website feature an ever growing brand inventory such as Nike SB, Nike Snowboarding, Adidas skateboarding, Vans, Diamond, HUF, LRG, Neff, RVCA and The Hundreds, as well as a large selection of Sunglasses and other accessories. The shop also prides itself on having the largest variety of longboard equipment in the area; with brands like Land Yactz, Rayne, Caliber, Cult Wheels, Abec11 and many more. Pure puts on monthly skateboard jams/events in their local skateboard park as well as sponsors many longboard slide jams and races in the DC Metro Area.
Contact Pure at 410-267-7669 or visit them on the web at http://www.pureboardshop.com/blog