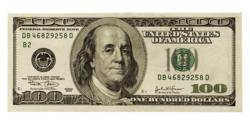 These loans are designed for people looking for lightning fast funding to fix costly problems....
Houston, TX (PRWEB) August 14, 2012
Reallybadcreditoffers.com has announced an updated application system that will make getting payday loan money approved easier and more secure for consumers. Borrowers can now apply to receive $250 - $2500 in under 2 minutes and qualified applicants can have access to their money in under 1 hour.
"People facing bounced checks, overdraft fees, service shutoffs or collection agencies don't have time to wait. Our updated design puts money in their hands faster, and easier, so that they can fix things faster," stated Ariel Pryor, with the website.
In addition to being fast, borrowers are required for approval to:

Applicants must hold U.S. citizenship,
Be 18 years of age,
Have 6 months history with employer
Have a valid bank account for deposit of the money.
There are no credit checks and those who meet the basic lending requirements are guaranteed approval. Interested parties are asked to fill out a short 2 step application to see if they qualify, and all costs are made clear prior to being committed.
"Payday advances typically have high fees. If borrowers can get the money they need in time elsewhere, with a less expensive option, we recommend they do so. These loans are designed for people looking for lightning fast funding to fix even costlier problems," added Mr. Pryor.
The terms of an approved loan are provided prior to signing, and if acceptable, the money will be available in under 1 hour, in most cases.
"We strive to provide the best payday lending programs to give our visitors options when they feel they have none," added Mr. Pryor.
About ReallyBadCreditOffers.com:
Founded in 2008, the company's mission is to give U.S. residents a reliable source to borrow urgent money in a safe environment. In order to take advantage of this special offer and to make more enquiries, visit the company's website at http://www.reallybadcreditoffers.com/apply-now.html