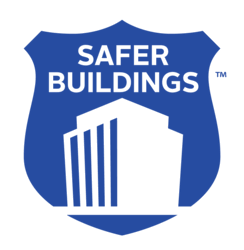 The Safer Buildings Coalition provides a roadmap for using DAS to make buildings safer
Roseburg, OR (PRWEB) August 13, 2012
Seth Buechley, President of SOLiD, is speaking on the "In-Building Technology Update Panel" on Monday, August 20th at 3:45 during the Association of Public-Safety Communications Officials (APCO) International 78th Annual Conference & Expo held in Minneapolis. The presentation explores how to make buildings safer by enabling Public Safety agency communications inside large buildings using Distributed Antenna Systems (DAS). Mr. Buechley, who is also the founder of the Safer Buildings Coalition, a non-profit created to address this problem, will propose a framework that includes the adoption of fire codes that require commercial cellular DAS deployments to also accommodate public safety radio services and certification standards for those who install and maintain these converged DAS networks.
DAS is used to deliver commercial cellular coverage inside large buildings because reflective glass, concrete and steel construction materials and other physical characteristics prevent outside wireless radio frequency (RF) signals from reaching core spaces. Those same impediments also adversely affect Public Safety radios from working indoors. However, Authorities Having Jurisdiction (AHJs) typically do not have funding to install their own in-building networks to enable Public Safety coverage.
"A lack of wireless coverage inside a building is a safety hazard for not only police, firefighters and other first responders but the public as well," said Seth Buechley, President of SOLiD. "Our presentation will provide a roadmap for using DAS to make buildings safer."
Until recently, Public Safety systems and commercial cellular services were supported using two parallel networks due to technology limitations. However, industry experts agree that modern converged DAS technology is the preferred method of eliminating potential RF interference when compared to two systems. Further, the model helps overcome funding obstacles and facilitates code compliance for building owners.
"It's time to stop thinking of Public Safety as a 'hitchhiker' when it comes to DAS deployments but, instead, as a 'carpooler' that shares both the responsibilities and benefits of the DAS," added Mr. Buechley. "We are privileged to present at APCO and look forward to continuing to engage the AHJ, Building Owner and Commercial Cellular communities through the Safer Buildings Coalition to ensure indoor coverage for Public Safety radio users."
The "In-Building Technology Update Panel" is on Monday, August 20th at 3:45 in Room 211A-D at the Minneapolis Convention Center.
To schedule a meeting during APCO, please email info(at)solidtechusa(dot)com or call 888-409-9997.
About SOLiD
SOLiD is the U.S. operating arm of SOLiD, Inc., a publicly-traded global telecom manufacturer established in 1998 and headquartered in Korea. SOLiD enables reliable coverage and capacity for wireless and wireline telecommunications providers with innovative, patented and robust fiber technology solutions. SOLiD's distributed antenna system (DAS) solutions ensure dependable coverage within buildings, campuses and venues with support for commercial wireless, public safety radio, private 2-way radio, and paging using just one strand of fiber. SOLiD's fiber multiplexing solutions, based on patented INFINITY™ tunable laser technology, increase existing fiber capacity 16x and reduce CAPEX and OPEX. With innovation as part of its DNA, SOLiD is applying its technology to solve not only today's challenges but leading the development of next-generation solutions. SOLiD's global customer reach includes major wireless operators, Tier-1 and facilities-based carriers as well as leading hospitals, world-class hotels and resorts, Fortune 500 corporate campuses, international airports, professional sports venues, metropolitan subways and other marquee customer sites. SOLiD is available on the GSA Schedule.
Please subscribe to the SOLiD blog, The Inside Story, for the latest information on industry trends.
For further information please email info(at)solidtechusa.(dot)om or call 888-409-9997.