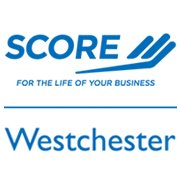 White Plains, NY (PRWEB) August 13, 2012
SCORE Westchester is pleased to announce the introduction of Skype Counseling. Skype Counseling is the newest of SCORE Westchester's four free counseling options. Now, in addition to meeting with a small business coach at SCORE, at their own offices or counseling through email, Westchester business owners have the option of attending counseling sessions via Skype.
As with all of SCORE Westchester's Counseling offerings, Skype Counseling is completely free for Westchester business owners; all that is needed is a computer, internet access, and a web cam.
This option presents several key benefits.
-There is no need for busy Westchester business owners to travel; meetings can take place in the owner's office or home.

Times for scheduling counseling appointments are extremely flexible.
-The use of technology allows for the sharing of documents and website links in real time between the Westchester business owner and his or her small business coach.
Skype Counseling is the perfect solution for start-up entrepreneurs or for any Westchester business owner looking to grow his or her company. For more information about Skype Counseling or to set up a Skype appointment with one of SCORE's experienced small business coaches, click here: http://www.scorewestchester.com/free-counseling/skype-counseling/
About Score Westchester
SCORE Westchester is the 306th chapter of the larger SCORE non-profit organization, whose mission is to provide free professional guidance and information to small business owners. The focus is on education, mentorship and counseling in order to ensure the success of America's existing and emerging small businesses. The Small Business Administration of the United States Government is a resource partner of the SCORE organization. SCORE Westchester currently has approximately 40 experienced business professionals volunteering their time as a small business coach to offer counseling services to Westchester business owners. Small business owners are never charged a fee for SCORE's services. For more information on SCORE Westchester, visit: http://www.scorewestchester.com/about/