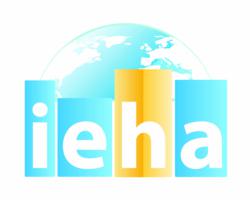 "Leah will be a key person overseeing IEHA communications." Beth Risinger, IEHA CEO and Executive Director
Westerville, OH (PRWEB) August 15, 2012
Leah Driscoll, with a BA in Journalism from Otterbein University, has joined IEHA as its new internal and external communications specialist, and editor of IEHA's EHT (formerly Executive Housekeeping Today) journal.
Leah has served as a researcher, writer, blogger, and magazine managing editor - she previously oversaw direction and production of a 32- page, four-color magazine with 20 staffers - and has been involved with feature writing; copy editing; news writing/reporting; race, gender, class and related media; publication design; and news design for multimedia.
"Leah will be a key person overseeing IEHA communications, and has worked very closely with Laura DiGiulio - IEHA's former editor and long-time staffer - to get up to speed on the production of EHT. With Laura's sage and parting advice, and Leah's skilled assistance, coupled with our commitment to more science-based and health-driven copy, we expect to raise the bar in EHT and provide added value for our members," said Beth Risinger, CEO and Executive Director of IEHA.
Driscoll will appear on the masthead of EHT as its new editor in the 2012 ISSA/IEHA Show issue.
About IEHA
IEHA is a 3,500-plus professional member organization for persons who direct cleaning, maintenance, housekeeping, groundskeeping, safety and/or indoor environmental programs in commercial, industrial or institutional facilities. The organization was founded in New York City in 1930, and is now located in Westerville, Ohio, a suburb of the State's capitol, Columbus. IEHA provides its members with an array of professional development, educational, certification and career opportunities. For more information, visit http://www.ieha.org.