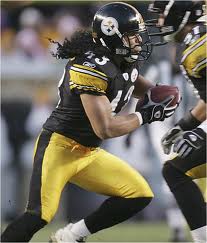 Pittsburgh PA (PRWEB) August 13, 2012
On Thursday August 9, 2012, excited Pittsburgh Steelers tickets holders caught their first glimpse of their beloved Steelers as they faced off against the Philadelphia Eagles for their first preseason game at the Eagle's Roost at Lincoln Financial Field. The Steelers suffered a minor loss, but this hard fact has not deterred fans from rushing out to buy Pittsburgh Steelers tickets for the upcoming regular season.
Largely, this first preseason game proved to be the means of testing out how much the Steelers' players had come together during training. Head coach Mike Tomlin previously mentioned that this first game would show how the team is doing from a conditioning standpoint.
After the loss, Tomlin was quoted as saying, "When you evaluate it from a first preseason standpoint, there were some positives and some things to build upon. Obviously, we fell short in some areas. We have to go back to Latrobe and get back in the business of developing as a team."
Despite the loss, the preseason game did have some shining moments for the Steelers. The first half of the game saw the Steelers take a jubilant 13-0 lead over the Eagles. Even if they ultimately lost the game by 1 point with a 24-23 score, the Steelers constantly changing players on the field showed which players delivered on training camp promise. The Steelers will once again get to test their mettle against the Eagles in Pittsburgh come October.
Starry-eyed Steelers fans are lining up to see repeat performances by defensive end Al Woods, cornerbacks Curtis Brown and Cortez Allen, running back Chris Rainey, and wide receiver Marquis Maze. Fans are also gritting their teeth to see their favorite quarterback, Ben Roethlisberger, get more time on the field to help the team stomp their opponents into oblivion.
Towel waving fans waiting to see their team coming together can still get their Pittsburgh Steelers tickets to the next three preseason games, as well as to the full regular season from qualified vendors. Two home games at Heinz Field and one at Ralph Wilson Stadium in New York are slated to finish off the preseason as the month of August comes to an end. The regular season starts at 6:20 pm on Sunday, September 9th, against the Denver Broncos and concludes December 30th.
Headline Tickets Now is one of the most popular secondary ticket websites on the Internet. They have affordable sports, theater, and concert tickets across the United States and Canada, all without service fees. Headline Tickets Now is an accredited business with the Better Business Bureau (BBB) of Western Pennsylvania.
Please use Discount Code "NFL2012" for 2 percent off the already lowest out the door Steelers tickets on the tickets exchange. Go ahead and compare the final prices.