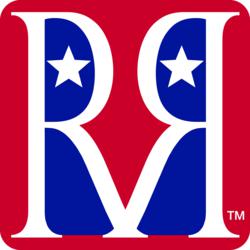 Charlotte, NC (PRWEB) August 14, 2012
– A new logo has been introduced by LifeBridge Media for the Romney-Ryan presidential campaign. It is a classic red, white, and blue design with two letter R's that intersect.
Says a company spokesperson, "With the exception of some product categories, we are licensing the trademarked logo on a non-exclusive basis to suppliers of shirts, caps, car stickers, political souvenirs, yard signs, and to advertising specialty manufacturers."
Because of the short time span before the November election, the company is allowing multiple suppliers to use license this graphic design.
For additional information, call LifeBridge Media, 704-408-8892, or email the company president, Neil Eskelin: neil(at)neileskelin(dot)com.
NOTE: Media may have one-time use of logo for electronic or print publications without written permission.