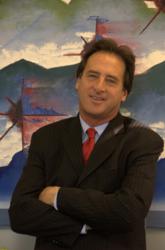 The right strategies mixed with the right software applications for each nonprofit can lead to nearly a 300% increase in donations."
Washington, D.C. (PRWEB) August 13, 2012
It's a highly competitive market for getting donations in a nonprofit organization in today's world. In order to survive, more and more nonprofits are recognizing the value of having an internal sales force, a large part of which is a call center.
The Call Center Corporation is focusing on the nonprofit sector, offering practical, affordable strategies to fit software applications just for these organizations. Steve Bederman, CEO of the Call Center Corporation commented, "When you consider the fact that the right strategies mixed with the right software applications for each nonprofit can lead to nearly a 300% increase in donations, our focus makes sense."
Bederman continued, "We have been able to work with a number of nonprofits who have greatly benefited from our expertise. We're eager to share what we know with many other organizations that are similar in organizational structure."
While call centers are not new to the nonprofit sector, many don't understand the variety and depth of applications that new software technology can offer them. In addition, there are not many companies such as the Call Center Corporation that understand the unique challenges and needs of the nonprofit sector and can therefore offer strategies that lead to greater contributions and donations.
"It's a great fit," said Bederman. "Everyone wins in this business arrangement."
# # #
For more information, contact the Call Center Corporation at 877-499-7012, or go to the Call Center Corporation website for more information.
About Steve Bederman
Steve Bederman is a well known leader in software and technology industries in North America and globally. Steve has held CEO positions in the Call Center Software, Computer and Network Security industries, at companies such as Vocalcom North America, TouchStar, E-Fense Corporation and Vigilance Corporation. His latest venture, thē Corporation, offers a new approach to U.S. market entry, to non-US companies that have been unable to successfully enter the US market on their own.
About the Call Center Corporation
The Call Center Corporation, a Bederman company, offers call center technology solutions. One of a group of subsidiaries owned by thē Corporation, and created to fill the gap between call center software providers and customer needs in the call center market, the Call Center Corporation is a new kind of call center solutions provider. The Call Center Corporation recognizes customer requirements, suggests solutions from a portfolio of only highly rated products, and helps customers implement technology to improve efficiency, effectiveness and return on investment. The Call Center Corporation is customer centric and constantly aiming to improve its product line and service offerings and offers many articles on call center profitability. Visit thecallcentercorp.com or call 877.499.7012 to find out more. The Call Center Corporation is constantly adding to its portfolio of call center products and services. Interested clients can apply to be considered at thesoftwarecorp.com/client-applications.