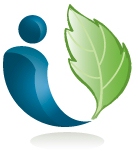 "Retired women are the voice of seniors and we felt it was time that their voice be heard."
(PRWEB) August 13, 2012
The theme of the week has become a focus of great pride and joy for the staff of LivingSenior.com. This theme has brought readers to the site and awareness to issues within the senior living and retirement community. Recently, the site saw a huge increase in numbers regarding their former spotlights of the week, in-home care and financial planning. The recent announcement from LivingSenior regards a spotlight that has been presented in many senior living magazines and online discussions, women in senior living.
We caught up with content manager and assisted living sales advisor Megan Coogle at a local sales meeting in Birmingham, Alabama. During her discussion on the changing face of senior living sales and retirement services, Ms. Coogle was able to devote a few minutes to questions regarding the focus on women announcement.
"Women make up a large population in senior living and retirement communities. Unfortunately, the perception is that these women sit around knitting all day. This could not be further from the truth! In fact, many of these women contribute great amounts of time to helping other seniors, performing volunteer work and advocacy work. Retired women are the voice of seniors and we felt it was time that their voice be heard."
The spotlight will focus on women in all aspects of senior living, volunteer and senior advocacy work. This spotlight will appear on the daily 10am cst blog as well as in the sites Senior Center. Videos will appear towards the end of the week to answer questions about Senior Living and women in retirement communities. The videos will be hosted by Megan Coogle and will answer the weekly questions received from readers. This will be part of another announcement planned for the week of August 12, 2012.
For more information on LivingSenior, the weekly spotlight or the sites Senior Center you may follow the site on Facebook, @LivingSenior on Twitter and on their YouTube channel.