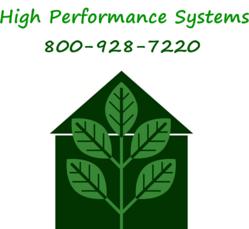 Our mission is to provide our customer with a well-designed product that will not only function long term, but will also be at a fair value.
Middlesex County, New Jersey (PRWEB) August 15, 2012
When it comes to allurable and glamorous epoxy flooring services HPS is the only name that comes into the mind. This High Performance Systems Corporation (HPS) has a name in the industry for brilliant designing and installing of epoxy floors from coast to coast, and ready to give an edge to its competitors. Whatever business hold, HPS top notch and alluring epoxy products will amaze clients. It's just not for one time but forever, and Client will find the worthiness of investing into it. This online firm is simple yet attractive with vibrant looks, and instantly reacts to all types of flooring requirements beyond borders.
In its short journey, High Performance Systems has gained huge market response in designing and installing of epoxy systems. However, High Performance Systems drives with the feeling of providing world class installation services to its good base of customers across sea-coast. No doubt, today businesses wants their flooring exceptionally clean and clear that must screech the eye of in-and-out visitors. This is the reason why HPS designing and installing of epoxy products are in high demand.
According to the flooring specialist team, High Performance Systems epoxy products have best suited to the needs of pharmaceutical, garage, glass, and manufacturing industries; as a result their production requirements have shown great dependency on it, and surprisingly their USDA/FDA/EPA and food safety guidelines too. This has helped HPS to explore and promote its flooring and coating business in all sectors.
Where mucilaginous flooring and coating requirement is concerned, an HPS solution is more accountable. Holding years of experience in residential floor coatings especially in commercial floor coating, High Performance Systems Corporation has successfully earned good listings of clientship, and wishes coastal industries to take the advantage of HPS family pride, and be attentive with finer progresses of the flooring industry.
The High Performance Systems expertly offer services for Concrete Repairs, Resloping of Clients Substrate, Floor Drains, Wall Coatings, Coatings, Self Leveling Repairs, Slurries, and Mortars. It drives with a mission to deliver concrete coatings that last long, and availability of industrial epoxy floor coating services at low rates. Apart from this, it holds flooring and coating experts to guide even untimely, and benefits Clients business unexpectedly.
The flooring specialist team of HPS applies out-of-the-box techniques and tools to offer unbelievable designing and installing solutions with unsurpassed quality and workmanship.
High Performance Systems is undisputedly a class in its own style when it comes to epoxy designing and installing.