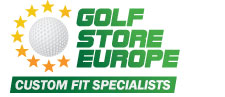 "These putters are a great investment for golfers who are serious about the sport" - Golf Store Europe representative
(PRWEB UK) 13 August 2012
The putters are now available for purchase from the company's online shop, golfstoreeurope.com.
The products, which are currently available in Face 5, Face 9 and Face 1 models, are the result of extensive research carried out by manufacturer Odyssey. These putters are designed to be fully adjustable and boast two putters in one, with each side featuring different inserts for different style putts – perfect for players who want to fine-tune their performance on the field and have total control over their game.
A representative from Golf Store Europe explains the features of the new Odyssey Flip Face putters in greater detail.
"Because Odyssey has clearly focused on creating a fully adjustable and versatile product that's been developed using the latest flip face technology, these putters are a great investment for golfers who are serious about the sport," he says. "Not only are they weighted perfectly and extremely comfortable to use thanks to their innovative pistol grip, they're also some of the best-looking putters on the market, offering a sophisticated satin chrome finish that's favoured by the professionals."
"We're expecting these items to be snapped up in the next few weeks and so encourage anyone interested in the Flip Face range to head straight over to the site and view the collection at their earliest convenience."
Prices currently start from £249.99 and customers can choose from a range of delivery options depending on their location.
GolfStoreEurope is Europe's leading provider of specialist golf equipment. Based in Ireland and boasting stores up and down the country, the retailer also gives customers the opportunity to order an array of top golf accessories on the web – head over to golfstoreeurope.com and check out the ever-expanding range of products now available at the click of a button. The staff at the company emanate a clear passion for the sport and so are able to cater for both amateur and professional golfers alike.