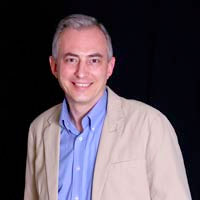 Anyone interested in stopping ineffective strategies and starting the social media strategies that work should watch these videos.
Scottsdale, AZ (PRWEB) August 13, 2012
Don Crowther has released another video ahead of his highly anticipated 3XSocial launch, which is occuring later this month.
In this video, Crowther is turning the social media marketing world on its ear.
There are a number of social media marketing tactics that both entrepreneurs and business owners commonly use which range from ineffective to damaging in terms of ROI.
3XSocial is a social media marketing training program that Crowther will release later this month.
The program focuses on three highly effective strategies and how to take the actions necessary to implement them for maximum impact.
Entrepreneurs, business owners and agencies interested in using social media to increase sales can all benefit from the free video training series being released as part of the launch.
Crowther has also announced that he will be giving away his systems-building template to assist business owners and entrepreneurs in their efforts to generate a positive return on social media using a social media marketing strategy that does work.
Those interested in watching the video should visit the official site here.
Those interested in finding out more about 3XSocial, including reviews and upcoming 3XSocial bonuses, should visit: http://3xsocialbonusreviews.com/