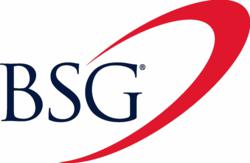 This partnership gives merchants ongoing confidence knowing their transactions are secure.
San Antonio, TX (PRWEB) August 13, 2012
Billing Services Group (BSG), a leader in innovative payment solutions, and iovation, the Device Reputation Authority™ protecting online businesses from fraud and abuse, today announced a partnership that will integrate iovation's ReputationManager 360 solution within BSG's OrderBridge™ payment management system. The addition of iovation's fraud detection service offers BSG merchants not only advanced device identification, but access to iovation's global network of Internet-enabled devices, their associations, and reputations—in order to know who to trust.
"We are thrilled to work with iovation to offer an additional level of fraud protection for our merchants," said Scott Chapman, BSG Vice President of Business Development. "We understand that each merchant's business is unique and by keeping OrderBridge™ flexible and customizable, we are able to address our merchants' needs today and long-term. Integrating iovation's ReputationManager 360 service is a natural fit. Merchants have even more control over their fraud prevention techniques without disruption to their existing workflow. This partnership gives merchants ongoing confidence knowing their transactions are secure."
ReputationManager 360 will be an integrated part of the OrderBridge™ payment system, allowing merchants to customize their fraud controls. At the point of purchase, iovation will then analyze the transaction risk in real-time, flag questionable devices and deliver a recommendation to allow, review or deny the transaction based on the merchant's business rules. Merchants can then use this recommendation within their existing workflow. ReputationManager 360 also enables scheduled and on-demand reporting that will provide merchants with valuable information needed to improve their fraud controls.
"iovation's device reputation service perfectly complements the OrderBridgeTM payment system without any additional integration work," said Jon Karl, Vice President of Corporate Development at iovation. "We're excited about this partnership and the ability to assist even more of the world's leading merchants who are already Billing Services Group customers."
OrderBridgeTM is a comprehensive payment management system that consolidates and streamlines transactions and reporting into one integrated system. This all-in-one payment system includes PCI-compliant payment acceptance, proactive fraud protection, robust reporting and powerful transaction management tools. OrderBridgeTM is integrated with many different payment gateways providing merchants with a variety of payment choices without the extra time and costs of separate integrations.
ReputationManager 360 combats cyber fraud through actionable intelligence, sharing real-time risk assessment and reputation with hundreds of customers and thousands of cyber security experts who use the iovation solution. This unique iovation capability makes it possible to proactively identify devices such as computers, mobile phones and tablets that are associated with abuse—before bad actors can strike. In addition, iovation helps online sites visualize associations between transactions, devices and consumers, often exposing fraud rings that would otherwise remain hidden. ReputationManager 360 has analyzed 8 billion online transactions originating from more than 1 billion devices.
Inquiries:
Billing Services Group Limited +1 210 949 7000
Norm Phipps
finnCap Limited +44 (0)20 7220 0500
Stuart Andrews/Henrik Person
BSG Media Relations +1 210 326 8992
Leslie Komet Ausburn
About BSG:
BSG is headquartered in San Antonio, Texas, USA and traded on the London Stock Exchange (AIM: BILL). For over 20 years, BSG has been a leading provider of clearing, settlement, payment and financial risk management solutions for the telecommunications industry, merchants and online stores. For more information on BSG, visit http://www.bsgclearing.com. For more information on OrderBridge™, visit http://www.theorderbridge.com or 1-888-633-2120 or sales (at) theorderbridge (dot) com.
About iovation
iovation protects online businesses and their end users against fraud and abuse through their industry-leading combination of shared device reputation and real-time risk evaluation. More than 2,000 fraud managers around the globe leverage iovation's database of Internet devices and relationships between them to determine the level of risk associated with any type of online transaction. Retail, financial services, social network, gaming and other companies make real-time queries to iovation's knowledge base, made up of more than 1 billion devices from every country in the world. Every day, iovation stops over 150,000 fraud attempts. For more information, visit http://www.iovation.com.