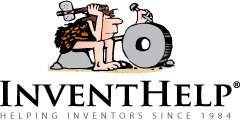 Pittsburgh, PA (PRWEB) August 15, 2012
InventHelp®, America's largest invention submission company, announces that two of its clients, inventors from California, have designed a single-use, throwaway thyroid-guard cover. This invention is patented.
"Rubi's Infection Protection" is designed for use by medical professionals during procedures in which radiation therapy is administered. The cover would provide a convenient alternative to wrapping a thyroid guard in a paper towel. The easy-to-use Rubi's Infection Protection could also be used in dental and veterinary practices, in addition to operating rooms and other settings.
Rubi's Infection Protection would consist of a thyroid-guard cover that would be producible from fabric and would incorporate nylon fastener strips. The cover would measure approximately 4 inches long and 4-1/2 to 5-1/2 inches tall. To use, a radiologist or other staff member would wrap the cover around a thyroid guard and secure the cover via the nylon fastener strips. When finished using the guard, the individual would remove and discard the cover. Rubi's Infection Protection could be offered in a variety of colors for decorative appeal. The cover could be producible in a washable, reusable variation that could feature a sock-like design. This design would be open at both ends and slip over the guard. Another variation of cover may be offered in an adhesive-backed design.
InventHelp® is attempting to submit the invention to companies for review. If substantial interest is expressed, the company will attempt to negotiate for a sale or royalties for the inventor. For more information, telephone Dept. 09-OCM-150 at (800) 851-6030.
Manufacturers interested in reviewing additional inventions and new product ideas can contact InventHelp's marketing partner Intromark by filling out an online request to review new product ideas here.
# # #