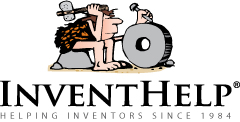 Pittsburgh, PA (PRWEB) August 17, 2012
InventHelp®, America's largest invention submission company, announces one of its clients, Don Green, an inventor from Riley, Michigan, has designed a safety handle for a chainsaw that features an ergonomic design for easier cutting. This invention is patented and the inventor has several prototypes available.
The "Green Ergonomic Safety Handle for the Chainsaw" would enable a user to handle a chainsaw more effectively. The safety handle would be ergonomically friendly, featuring a wider reach and giving the operator more leverage over the saw, thus eliminating kick-back. The ambidextrous design would allow both hands to be used simultaneously. According to the inventor, the saw would run 50% cooler, keeping the clutch from heating up and enabling more cuts per tank of gas. The invention would make it easier to cut stumps, help to prevent pain and fatigue and could assist the user in making straighter cuts. The safety handle ensures that the exhaust and sawdust are not blown back into the operator's face, and this chainsaw would also run at a lower rpm producing the same results.
The elongated safety handle would attach to the existing handle of the saw, and would be crafted from ¾-inch tubing. The design is producible for both an aftermarket version to include on an existing chainsaw or in new chainsaw production. The design could also be revised for use on various types of saws. For more information, visit the inventor's website here.
InventHelp® is attempting to submit the invention to companies for review. If substantial interest is expressed, the company will attempt to negotiate for a sale or royalties for the inventor. For more information, telephone Dept. 10-BGF-327 at (800) 851-6030.
Manufacturers interested in reviewing additional inventions and new product ideas can contact InventHelp's marketing partner Intromark by filling out an online request to review new product ideas here.
# # #