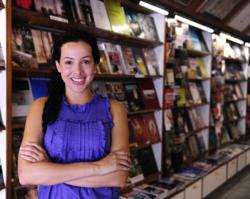 Taunton is not only a charming town, it is also an important business hub.
UK (PRWEB UK) 17 August 2012
Taunton: The second quarter of the year has seen Taunton break its own record for number of new company formations in Q2. There have been 145 new companies set up, breaking the pre-recession record of 142, set in Q2 of 2003.
In 2006, the local council revealed plans for "Project Taunton" which would regenerate several areas of the town, with the aim of maintaining its status as a central business hub for the South West. Vacant land next to the railway station will be turned into a sustainable employment-led mixed-use development. This project is set to attract 3000 new jobs and 500 new homes, providing a significant boost to the economy of the area.
There are also plans to develop the "Cultural Quarter" and make more areas of the town centre pedestrianised. A new link road to ease town centre congestion was completed in September 2011, and a second link road is planned for completion by the end of 2013.
Peter Valaitis, Managing Director of Duport.co.uk said:
"Taunton is not only a charming town, it is also an important business hub. The record number of company formations during the last quarter helps cement its reputation as a great place to business."
Taunton may be famous for its cider, but it also seems to be acquiring fame as a fantastic place for business start-ups to grow and develop.
Duport Associates Ltd is a leading UK company formation agent, operating in the UK for around 15 years. Duport registers around 10,000 new companies each year using its Companies House approved software. The Company Register which is maintained by Companies House contains public information about Limited companies and directors.