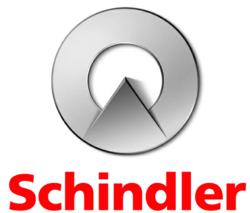 MORRISTOWN, NJ (PRWEB) August 13, 2012
Schindler Elevator Corporation has been awarded a multi-million-dollar contract with Santa Clara Stadium Authority to provide mobility systems for the new San Francisco 49ers stadium in Santa Clara, California. The contract includes 25 elevators, including 18 Schindler 400AE mid-rise machine room-less units, as well as 38 Schindler 9300AE® escalators.
HNTB, an internationally renowned architecture firm, and Turner Devcon Joint Venture (TDJV), will design and build the new 1.85 million square foot, 68,500 seat Santa Clara Stadium, which will feature open pedestrian plazas, commercial community space, a 49ers team store, and a 49ers Hall of Fame. The stadium is functionally designed to create a building that can be used for a wide range of events, including: professional and college football, soccer, motocross, concerts and civic events.
Energy Efficient
Contributing to the stadium's long list of sustainable design concepts, the Schindler 400AE elevator system uses high-efficiency AC gearless machines to reduce energy usage and Power Factor 1 drives that regenerate energy back into the building's electric system where it can be used to power the lighting, air conditioning or other equipment. The elevator cabs are equipped with energy-efficient compact fluorescent lighting.
The Schindler 9300AE® escalator's optimized drive system is perfectly matched to the demands of the rise, allowing motor power to drop by as much as 27% compared with earlier escalator models.
"We're thrilled and honored to have been chosen to provide the mobility solutions for the new Santa Clara stadium," said Jakob Zueger, CEO, Schindler Americas. "This sustainable and innovative multi-purpose facility will be right at home in the Silicon Valley where it is among the most technologically-advanced companies in the world."
About Schindler Elevator Corporation
Schindler Elevator Corporation is the North American operation of the Switzerland-based Schindler Group, a leading global mobility provider with approximately 44,000 employees operating in more than 100 countries. Schindler supports sustainable urban development with safe, reliable and ecologically sound mobility solutions and its equipment moves one billion people every day all over the world. In 2011, Schindler was named one of Forbes Magazine's 100 Most Innovative Companies, and two of the company's products received the 2011 Architectural Products' Product Innovation Award. For additional information about Schindler Elevator Corporation, visit the company's Web site at http://www.us.schindler.com.