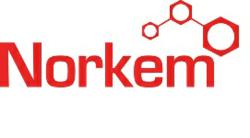 UK (PRWEB UK) 14 August 2012
After years of continued growth in the region in both sales and staff, the Spanish Norkem office has now become an independent company within Norkem Holdings plc. The new independent company is based in Puerto de Sagunto, which is situated North of Valencia, one of Spain's largest industrial cities. The new company was established early this year and will be known as Norkem Quimica SL.
Norkem said it aims to strengthen the company's presence in current markets and stimulate interest in both new and existing products.
The new office will support chemical distribution in Spain, Portugal, Italy, North Africa, Latin and Central America.
It is a very dynamic time for Norkem Quimica and indeed for the whole chemical distribution industry. Spain is a large market for the chemical industry and expanding Norkem Quimica's operations is a great opportunity. Having a larger presence in the country will allow us to improve contact within the market and provide first rate support to other critical market sectors. Norkem Quimica is focussing its initial strategy on expanding sales to the animal feed and agricultural chemical sectors in Spain, Portugal, Italy, Brazil, Chile, where an office has been opened in Santiago, Argentina and Colombia.
Felipe Brizuela, Commercial Director of Norkem Quimica, said "I'm delighted to be on board at such an interesting time for the company and look forward to building relationships with new customers and further expanding Norkem into Europe and Latin America."
About Norkem
Privately owned, Norkem was established in 1970. Their head office is located in the UK, with additional offices in The Netherlands, China, Spain and Australia plus worldwide production and storage facilities. To learn more visit http://www.norkem.com