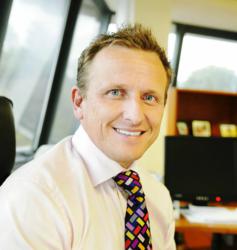 This is a great event that will bring people from the local community together
(PRWEB UK) 22 August 2012
Stoke-on-Trent eagerly awaits one of the biggest sporting events to hit the city this year. The final of the Autonet Staffordshire Classic Open Invitation Darts Competition is to be held at Fenton Manor Sports Complex on Friday 28th September 2012 and is an event that you don't want to miss!
The tournament will initially take place on Sunday 26th August, where entrants will compete in a series of knockout stages throughout the course of the day. Darts players from across the country will travel to Stoke-on-Trent, Staffordshire, birth place of two of the greats in the game, Phil 'The Power' Taylor and Andy 'The Hammer' Hamilton.
Competitors will be cheered on by family and friends from an expected 1500 strong crowd in the initial knockout phase. Various cash prizes will be awarded to players as they compete to reach the top four at the all-important final which will be hosted at the same venue a month later.
Following a series of meetings between established promotions company, CWH Promotions and Matchroom Sport, one of the world's largest suppliers of sports programming, an agreement was made by Mr Barry Hearn, Chairman of Matchroom Sport, to contract out a number of top stars from the world of darts to participate in the Autonet Staffordshire Classic Open Invitation Darts Competition final. Aside from the winning prize fund of £2000 and champion trophy, this will be a chance of a lifetime opportunity for some of the best amateur darts players in the country to go head to head with the professionals at the very top of the sport and be crowned the first ever champion of the tournament.
Autonet Insurance, the largest independently owned van insurance broker in the UK and local to the Staffordshire area were approached by CWH Promotions to sponsor the event. Having supported numerous local events and charity run occasions in the past, the established insurer broker were more than happy to advertise and promote such a huge sporting tournament.
Managing Director of Autonet Insurance, Ian Donaldson commented: "This is a great event that will bring people from the local community together. Whether you're a fan of darts or not, the atmosphere will be electric and is a fantastic opportunity for both competitors and spectators to watch some of the greatest names in the sport compete against some of our finest amateur darts players. We are truly honoured to be part of such an exciting sporting occasion."
For more information and up to date news on this exciting event why not follow Autonet Insurance's social media sites at:
https://twitter.com/#!/theautonetopen