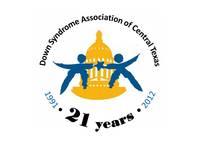 The gala celebrates the rich and varied skills of individuals with Down syndrome.
Austin, Texas (PRWEB) August 13, 2012
The Down Syndrome Association of Central Texas (DSACT) calendar pairs celebrities and individuals with Down syndrome who share common interests. At the gala, calendar models arrive by limo, walk the red carpet, and have their pictures taken by paparazzi. The calendar is unveiled and original images are for auction. 400-500 people are expected to attend the event where there will be drinks, food, and dancing.
What: The Calendar Gala is a celebration of the Down syndrome community of Central Texas and unveils the annual DSACT calendar with celebrity models.
Who: The event is hosted by the Down Syndrome Association of Central Texas for its members, their families, and the greater Austin community.
When: Saturday, September 15, 2012 at 6PM
Where: Antebellum Oaks Venue (formerly La Paloma) in Lakeway.
14913 Murfin Road
Austin, TX 78734
(512) 263-2536
Participate: For more information and ticket sales, visit DSACT's website.
###