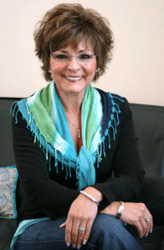 Waynesboro, TN (PRWEB) August 14, 2012
Slated to hold three fitness and wellness lectures this September 9 – 13 at Tennessee Fitness Spa in Waynesboro, Tenn., Mary Quinn of Quinnspiration strives to help people create and accomplish goals while also inspiring them to grow to their strongest physical and mental states.
Quinn has worked with businesses, their employees, groups of people and individuals in different areas such as health and wellness, self-esteem, stress management and more. She has also assisted people with personal and professional issues with a focus on moving past obstacles toward the future rather than simply overcoming something in their past.
With more than 28 years of working in the wellness industry under her belt, Quinn has a diverse mix of experience and offers her services through the role of a life coach in addition to traveling throughout the country giving motivational lectures.
Quinn works with people encouraging them to become strong both physically and mentally. The theory behind this strategy is that both types of strength become a part of each individual's success.
The upcoming lectures will be held at Tennessee Fitness Spa, which is located at 299 Natural Bridge Rd. in Waynesboro, TN. Tennessee Fitness Spa, a weight loss retreat, offers packages for individuals or groups. Visits can be for as short as two days, a week or longer. Individuals staying at the camp have access to the facility's fully equipped gym, heated swimming pool, hiking trails, hot tub, racquetball court and sauna. Level of participation is up to the guest, but the more activities each individual is part of, the more will be taken from the experience overall. Each day at Tennessee Fitness Spa, both physical activity and education on healthy living are provided. To learn more about the Tennessee Fitness Spa, visit this page to learn about their story.
Tennessee Fitness Spa's website was created by Blue Fire Media, a web design and development company located in Portage, Mich.