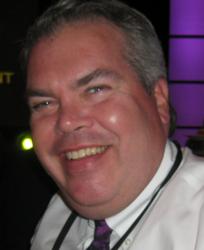 TPV can also be much more cost effective in lower volume runs, which makes our technology very attractive to the specialty vehicle market.
Ann Arbor, Michigan (PRWEB) August 14, 2012
Jyco Sealing Technologies has a new niche: niche vehicles.
The Ann Arbor-based company, which is a leading supplier of TPV weathersealing systems to major automakers around the world, is also enjoying increased interest among OEMs of highly specialized vehicles. In fact, Jyco is now developing new parts for vehicles ranging from some of the largest on the highway to small alternative fuel vehicles designed for local work, play and transportation.
"Besides sealing better, looking better and lasting longer, TPV can also be much more cost effective in lower volume runs, which makes our technology very attractive to the specialty vehicle market," explains John McGovern, manager of Jyco's Industrial Products Division. His group was formed in 2010 to handle all of the company's non-automotive business and product development.
Among the non-automotive parts currently in development and production with Jyco are dozens of door, window and closure seals for RVs, and over 100 different systems for buses and shuttles. Jyco is manufacturing several seals for a large, handicapped-friendly taxi designed to comfortably accommodate two wheelchairs as well as other passengers and luggage. Their largest product is a windshield seal for on-highway trucks – a robust, precision-manufactured extrusion of over twenty linear feet designed to hold its shape and sealing quality for literally a million miles of transcontinental travel and through every condition from blistering heat to brutal sleet.
The company thinks small as well.
"The environmental advantages of our products and processes are very attractive to makers of electric and dual fuel vehicles," says Mr. McGovern. "Small electric work trucks designed for urban parks and campuses, electric neighborhood vehicles and the like are made to be clean and quiet. Jyco TPV is a natural fit for keeping their interiors clean, quiet and dry."
According to Jyco, parts made with their proprietary thermoplastic vulcanizate compound, called JyFlex, match or improve sealing performance over EPDM rubber parts while reducing the weight of the part as much as 30% to help improve fuel efficiency. The environmentally friendlier advantages in processing are equally impressive.
Unlike EPDM, TPV (also know as TPE, short for thermoplastic elastomers) is a rubber-plastic compound that can be processed without generating volatile organic compounds or particulate emissions. Scrap is 100% recyclable and directly reprocessable.
Greener technology is nothing new to Jyco, which has been a pioneer in TPV processing and sealing technology since its founding in 2000. In 2007, the company introduced JyGreen, landmark technology to recycle tires into high performance extruded TPV sealing systems.
Jyco takes a similarly green approach to its own operations worldwide, which now include locations in Canada, China, Japan, Mexico and the United States. They have developed corporate policies for LEED standards to guide all future renovations, expansions and new plant construction, even for their facilities in low-cost offshore countries where tight environmental standards do not apply. The Leadership in Energy and Environmental Design (LEED) Green Building Rating System is the United States' accepted benchmark for the design, construction, and operation of high performance green buildings.
Jyco is the only supplier to have earned a Corporate TS/ISO/16949/9000 certification for Design, Testing, and Manufacturing of TPV seals.