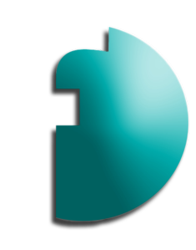 Honesty and giving clear perspectives is the foundation of our role in recruitment
(PRWEB) August 14, 2012
It has been quite a busy few months for Fellows and Associates in terms of establishing relationships with new clients and reconnecting with old. They are currently witnessing a great influx in firms enquiring about how Fellows and Associates can assist them in their recruitment needs in the IP sector. This trend was noted by Pete Fellows in an earlier press release commenting that there has been a "noticeable increase in new instructions" meaning that there is definitely "cause for positivity about the IP sector for the second half of 2012 and beyond".
This positivity has not been in vain with some of Fellows and Associates' currently active instructions being noted below.
Teva UK Limited is a subsidiary of Teva Pharmaceutical Industries Ltd., whom with over US$18 Billion turnover is one of the top 15 pharmaceutical companies worldwide and the largest generic drugs manufacturer in the world. Fellows and Associates are currently assisting Teva UK in their search for a Patent Attorney with specialist knowledge in medical devices. Applicants will ideally be UK and European Qualified with an interest in medical devices particularly in relation to inhalation. However, European qualified Attorneys from outside of the UK as well as qualified Attorneys from jurisdictions outside Europe may be considered given the global nature of the role.
Elkington & Fife LLP is a modest firm of Patent and Trade Mark Attorneys, suited to someone who prefers an equally balanced work/life culture as opposed to the fast paced, high pressured environment of many modern day private practices. They are currently looking for a Qualified Material Scientist to put their hand to an interesting mix of work, including prosecution with significant drafting and oppositions.
Fellows and Associates have previously commented on their work with Secerna, a relatively young private practice established in May 2011 who has been enjoying flourishing success of late. They are currently recruiting a Partner, Associate with a technical background in physics, electronics or mechanical and a Patent Administrator. Although the firm has only been established for relatively short period of time, their burgeoning success really is a testament to their dedication to offering an unrivaled and integrated service, which is both professional and high quality.
Fellows and Associates have teamed up once again with major European firm, Novagraaf, to help source a Qualified Trade Mark Attorney with tenacious business development skills and the thirst for leadership. Fellows and Associates were successful in finding a suitable candidate for a previous role they were recruiting for last year and they are hopeful they can deliver to the same high standard this time around.
And finally, a new relationship has recently blossomed with Karssen IP, looking for a Part Time Qualified Patent Attorney and a Part Qualified Patent Attorney, both in Mechanical Engineering.
Phillipa Field, consultant at Fellows and Associates, says "I think our dedication to actively promoting the firm at every turn has really helped us raise our profile. We aim to set ourselves apart through keeping our website fresh and up to date, as well handling each job with high levels of professionalism in an honest and approachable manner. I'd like to think that we're seen as the first port of call for many firms and their recruitment needs, due to how we conduct ourselves as a business".
Managing Director, Pete Fellows, places great emphasis on building lasting relationships, "It is paramount that we gain the trust of both the candidates and clients to ensure an effective partnership. I maintain that honesty and giving a clear perspective is the foundation of our role in recruitment, not telling the client/candidate what they want to hear when we can't deliver."
Fellows and Associates will be hoping to further develop their client base and find new and successful business relationships when they attend the AIPPI World Intellectual Property Congress in October.
About Fellows and Associates
Fellows and Associates recruit Patent Attorneys, Trade Mark Attorneys, IP Lawyers and other Intellectual Property professionals worldwide. The firm offers a diverse range of recruitment services including search, advertised selection and managed campaigns. Its newly launched consultancy division 'Fellows Business Consulting' offers targeted strategic advice to firms within the Intellectual Property sector worldwide. See fellowsandassociates.com for more or phone +44 207 903 5019.