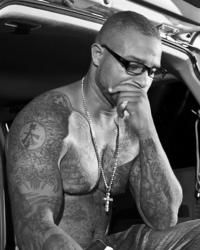 Evans, GA (PRWEB) August 13, 2012
Tyrone "Teestea" Mims died Saturday night from unknown causes shortly after this debut amateur mixed martial arts fight at an event called Fight Night at the Point VI, in Mount Pleasant, South Carolina. Mims was 30 years old.
Mims was involved with a reality TV show called Georgia Boy's Grits n Glory, which focuses on amateur MMA fighters trying to go pro. Mark Crump and Brian Supan, the Executive Producers of the show, released the following statement:
"With a heavy heart, we here at the Augusta Fight Club and Georgia Boy's Grits n Glory are sad to announce the passing of Augusta native Tyrone "Teestea" Mims. Teestea loved being a trained mixed martial arts fighter and was very excited to be a part of a reality television show. There are risks involved in every contact sport and the participants are well aware of them. We will not speculate on the cause of his death and will wait to receive the official coroner's report. At this time, we ask that you respect the privacy of his family and please pray for them in their time of need. We are in the process of setting up a memorial fund to help his five young children. In the meantime, there is a link to donate to support his family with funeral expenses on the show's website, http://www.gaboysgritsnglory.com. Thank you for your support."
The Executive Producers joined the Mims family for a press conference in downtown Augusta today at noon at the 8th Street fountain.
About the company
A reality show based on the lives of a group of fighters who train at a small backwoods gym called "The Augusta Fight Club". They are there by invitation only and compete in MMA amateur fights in the attempt to go pro. The show is a crossover of Swamp People meets Gator Boys, meets the Ultimate Fighter. It is set in the south in a very country setting, but the fights are real and the drama is real. For more information go to their website at http://www.gaboysgritsnglory.com, and on Facebook at http://www.facebook.com/GeorgiaBoysGritsNGlory