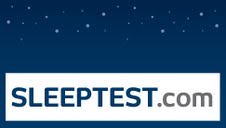 It is extremely important to spread community awareness about sleep apnea because it can reduce your life expectancy by 12-15 years. More traffic deaths are connected to sleep apnea than alcohol.
Hemet, CA (PRWEB) August 13, 2012
Dr. Gary R. Hopper, D.D.S, doctor of cosmetic dentistry and dental surgery will be holding a sleep apnea awareness event on August 16 at the Hemet Library. The library is located at 300 E. Latham Ave. The event will begin at 5 p.m. and will be held in light of the recent cancer link to sleep apnea and other health problems related to this "silent killer." The event is free to the public.
"It is extremely important to spread community awareness about sleep apnea because it can reduce your life expectancy by 12-15 years. More traffic deaths are connected to Sleep Apnea than alcohol," Hopper said.
Dr. Hopper is one of a select number of dentists that is treating patients that suffer from sleep apnea or are intolerant of the continuous positive airway pressure (CPAP), through the use of oral appliance therapy (OAT). Dr. Hopper offers OAT by creating a custom fabricated mouth piece that is similar to a retainer. The mouth piece is custom fit and works by repositioning the jaw and pushing the tongue forward or by restraining the tongue to keep the airway open.
OAT is an alternative to the CPAP mask. CPAP is considered to be the 'gold star' treatment for sleep apnea, but only when used consistently and properly. According to Dr. Hopper, "Oral appliance therapy offers patients an alternative to the CPAP. It is also easier to use and is tolerated more than a CPAP."
It is estimated that 100 million Americans snore. In addition, 60 percent of all Americans over the age of 40 snore and 27 percent of all American couples sleep in separate bedrooms due to snoring. Snoring, one of the symptoms of sleep apnea, may be a much bigger problem than just a nuisance.
According to WEBMD symptoms of sleep apnea can be "waking with an un-refreshed feeling after sleep, having problems with memory and/or concentration, feeling tired, experiencing personality changes, headaches, heartburn, a sour taste in the mouth at night, legs swelling, getting up during the night to urinate, and sweating or chest pain while sleeping."
What is sleep apnea? According to the American Sleep Apnea Association (ASAA), "sleep apnea is an involuntary cessation of breathing that occurs while somebody is asleep and it is estimated to affect over 22 million people."
Gary R. Hopper D.D.S. has been in practice for over 20 years. Dr. Hopper attended the University of Southern California, Los Angeles, where he earned his Doctor of Dental Surgery, graduating at the top 10 percent of his class. His professional affiliations include: American Dental Association, California Dental Association, USC Dental Alumni Association, San Gabriel Valley Dental Society, American Sleep Apnea Association and Tri-county Dental Society.
After office hours, he spreads awareness through taking part in senior health fairs and screening patients for sleep apnea and oral cancer. He has been featured in the Press Enterprise in relation to his treatment for sleep apnea. Dr. Hopper is also fluent in Spanish.
As part of the event, Dr. Hopper will be speaking on the symptoms and health dangers of sleep apnea. For more information on Dr. Hopper or to schedule a free sleep apnea consultation, visit http://www.garyrhopperdds.com or call 951-925-2318. Visit SleepTest to take a free online questionnaire if you feel you might be at risk for having sleep apnea.
SleepTest.com is an online resource dedicated to educating the public on the dangers of untreated sleep apnea and treatment options for those suffer from it. The goal is to offer a free preliminary online screening that can help identify people who may be at risk for this rapidly growing sleep disorder. This preliminary screening called the Sleep Test - is quick and easy, and can be completed in about 5 minutes. SleepTest.com has partnered with dental sleep medicine giant, Sleep Group Solutions (SGS) to help offer the most comprehensive dental sleep solution in the industry.