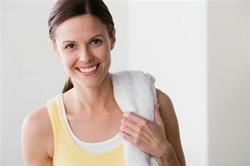 In four weeks, people will drop 5% to 6% body fat, lose up to 10 pounds, and drop multiple inches from their waistline.
Naples, FL (PRWEB) August 14, 2012
As kids go back to school it's a great time for parents to refocus their attention on personal health and fitness. Summer schedules take up a lot time and one of the first things busy parents overlook is their workout routines and fitness programs.
"Fitness is such an important part of our well being. Our home workouts at XT50, challenge the mind as well as the body," says Jim Steffen, co-founder and trainer at XT Fitness. "We work on technique, form, core training, breathing, relaxation, and a better understanding of how the body moves. In four weeks, people will drop 5% to 6% body fat, lose up to 10 pounds, and drop multiple inches from their waistline."
Steffen goes on to say that, "most people believe the best time to start a new fitness program is in the early spring or right after New Years. Anytime is a great time to start, but some of our best results are achieved at back to school time. A lot of parents take advantage of the extra time they get in their days; it's a natural time of renewal. Back to school is all about starting the next big thing in your life. We are offering a free online workout to help kick start a good healthy 2012-2013!"
XT50 is an advanced online fitness program designed for any age or fitness level and provides a gym quality workout with real results. Many fitness plans lead to "plateaus" where the body becomes accustomed to the routines, and sadly, diminishing results. Instead, XT50 provides a variety of fat-burning, muscle-perfecting exercises that continually challenge your body. You get maximum results with every workout. New cross training workout routines are posted every week and you have unlimited access to the entire library of online workout videos thru any internet connection.
The XT50 program is based on simplicity and ease of use for the end user. There are no journals, form or planners to fill out. Members simply workout 3-4 times a week by picking any workout from the library, and follow along at their own pace and intensity. Each session has a 10 minute warm up, 30 minute workout, and 10 minute cool down. Workouts are named after states in the U.S. and members are encouraged to work on completing all 50.
The XT50 workout plan was developed by Jim Steffen of XT Fitness. Jim has appeared on Jay Leno, Live! with Regis and Kelly, ESPN's Sports Nation and numerous other outlets as America's Fun Fitness Coach and he regularly speaks to businesses, schools and organizations around the country about the importance of a good physical fitness workout plan and how it improves everything in your life.
Additional details and contact information is available at http://crosstrainingandfitness.com