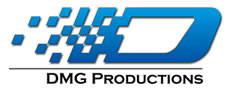 Jupiter, FL (PRWEB) August 14, 2012
DMG Productions announced today that they are beginning production on a new series for their show, Business Update.
The show, Venture Capital in Depth, will be a behind-the-scenes look at how the venture capital industry is currently shaping the landscape of the modern business world in America. From the high-tech start-ups in Silicon Valley to the major VC firms in Manhattan that are making it all happen, Business Update: Venture Capital in Depth is sure to open many eyes to the exciting world of venture capital business.
According to the National Venture Capital Association, last year venture capital firms invested nearly 30 billion dollars into more than 3800 companies in the United States. IHS Global Insight estimates that companies receiving venture investment since 1970 today provide for 12 million jobs, which represents 11 percent of US private sector employment.
"If you are looking for the brightest minds in today's business world, look no further than the venture capital firms of America," said Vince Moss, creative director for the series. "As you will see in Venture Capital in Depth, many of the hottest products and technologies that impact our daily lives were made possible by VC funds."
In this series, Business Update viewers will be taken on location, to the venture capital firms that are making it all happen. National television audiences will also be given a look at some of the hottest portfolio companies in the world, and learn how smart investing can lead to revolutionary advances in the fields of medicine, agriculture, and more.
"In just about every field, venture capital is creating positive growth," said Ed Preininger, producer for the series. "It is important that as many people as possible know about the opportunities that are available, so that if they have an idea, they know where to go."
About Business Update:
Business Update is a corporate-America type series covering the world of business, finance and technology. From Main Street to Wall Street, our award-winning producers take an in-depth look into some of the hottest topics and current trends impacting our society.
About DMG Productions:
The DMG production team consists of producers, cameraman and editors that have worked for CNN, TLC, Discovery, and other major news and cable networks. Our staff includes personnel specialized in various fields from agriculture to medicine, independent films to regional news.
Our field producers utilize the core concepts from our producers who storyboard our programs, and work closely with experts in the field to develop the educational programs. This powerful force enables us to consistently produce commercial-free, educational programming that both viewers and networks depend on.
For more information, visit: http://www.dmgproductions.org or call 1-866-496-4065
Media Contact:
Vince Moss
Creative Director
1-866-496-4065 X 822