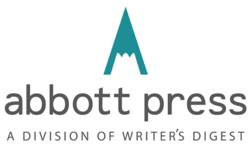 Bloomington, IND (PRWEB) August 13, 2012
Abbott Press, a division of Writer's Digest, today released a captivating video interview with "Midnight at Moonglow's" author K.C. Sherwood, in which she shares her experiences as a successful self-published author. Earlier this year Sherwood's debut novel was recognized with the prestigious Writer's Digest "Mark of Quality" distinction.
"Receiving the Writer's Digest 'Mark of Quality' meant everything to me, because it's what most writers yearn for, to have your work recognized, because our books are like our babies—we put our hearts and souls into them, and when someone finally says hey, this is good, it's indescribable," said Sherwood. To watch the full interview, please visit: http://www.abbottpress.com/videos/kcsherwoodmidnightatmoonglows.aspx
Sherwood has had a very positive experience with self-publishing her novel, a decision that she made after receiving numerous rejections from publishers and literary agents alike. "I would tell any author who has reservations about self-publishing to throw those reservations out the window, because the publishing world has changed, and even a lot of well-known authors are choosing to self-publish. I had a wonderful experience with Abbott Press and am so very happy I went with them," continued Sherwood.
"Midnight at Moonglow's" is a charming tale that centers around twelve-year-old Casey Parker, an obsessive reader who makes up for her lack of friends with her books. Faced with the school bully and other familiar adolescent struggles, she seeks refuge at Moonglow's, her uncle Walter's mysterious bookshop. She discovers she can magically enter any book she reads, but there are rules and consequences that are all too real. Ultimately, Casey must decide whether to face her bully or choose to make her fantasy world her new reality.
"K.C. Sherwood created a thrilling fantasy novel that she was determined to see published. Had she paid attention to the rejections she received from traditional publishers and agents, 'Midnight at Moonglow's' may still be a manuscript on her desk. We are so proud of Sherwood for taking her future as an author into her own hands and choosing to self-publish, and we encourage other authors to believe in themselves and take the same step," said Keith Ogorek, senior vice president of global marketing at Author Solutions, Inc., the strategic publishing partner of Writer's Digest.
"Midnight at Moonglow's" received an honorable mention in the 2011–2012 Los Angeles Book Festival and is ideal for readers aged nine and older. To learn more about the Writer's Digest "Mark of Quality" and about self-publishing with Abbott Press, visit http://www.abbottpress.com.
###
About Abbott Press
Abbott Press, a division of Writer's Digest—the oldest and most respected publisher devoted to the education and advancement of writers—is an indie-publishing imprint dedicated to helping writers bring their literary vision to digital and print. Author Solutions, Inc., a leader in indie book publishing, will fulfill publishing, sales, and marketing services for Abbott Press. For more information, or to begin publishing a book today, log on to http://www.abbottpress.com or call 866-697-5310. For the latest, follow @abbottpress on Twitter or "Like" Abbott Press on Facebook.