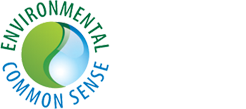 Dublin, OH (PRWEB) August 16, 2012
Environmental Common Sense announced today that they will be participating in an upcoming episode of Shades of Green.
Environmental Common Sense is the designer and manufacturer of the Hydroplex, a self-contained treatment system that is revolutionizing the way that cooling tower water is treated. On average, cooling towers that use the Hydroplex use less water, lower maintenance by half and eliminate scale build up using no chemicals.
This particular episode will focus on green building. The Shades of Green team will be traveling on location, to the industry leaders and innovators that are helping to advance the field of green building. National television audiences will learn about how smart building practices today are translating into major energy savings tomorrow.
Paul Thomas, president at Environmental Common Sense, said "ECS is excited to participate in the Shades of Green series to educate people about the problems associated with water based HVAC systems and how our Physical Water Treatment systems solve these problems."
"Environmental Common Sense is setting the tone for a new wave of products and technologies, designed to increase both performance and energy efficiency," said Liz Plummer, producer for the series. "This piece will serve as inspiration to a new generation of energy-conscious businesses."
About Shades of Green:
Shades of Green is an award winning eco-friendly series strictly devoted to advancements in renewable energy and sustainable living. From biodiesel to wind power, Shades of Green gets up close and personal with the people and organizations dedicated to reducing our dependence on foreign oil and creating a sustainable planet.
About Environmental Common Sense:
ECS has developed Physical Water Treatment systems that provide an alternative to traditional treatment methods. Our technology results in energy efficiency savings, lower Total Cost of Ownership, and is environmentally responsible.
For more information, visit: http://www.ecsh2o.com or call 877-236-4260.
Media Contact:
Paul J. Thomas
877-236-4260