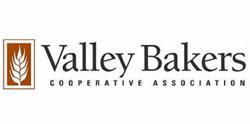 We've just been amazed at the growth in our sales...This year the buyers were asking each other if they had received calls regarding stockouts...no one had. Highest peak season service levels achieved ever.
Atlanta, Georgia (PRWEB) August 14, 2012
When food service wholesale cooperative Valley Bakers implemented a new demand forecasting and inventory replenishment tool, their goal was to improve customer service and remove inventory risk for their members. To accomplish this, the company teamed with Atlanta based Blue Ridge, a leading provider of SaaS demand forecasting, planning and analytics solutions.
It was not long after implementing the Blue Ridge solutions that the team at Valley Bakers began to see success. Mike Eash, the Purchasing Manager commented, "We've just been amazed at the growth in our sales…Stock outs following peak season are historically the highest that the company has, compared to the rest of the year," Eash continued, "This year the buyers were asking each other if they had received calls regarding stockouts…no one had. Highest peak season service levels achieved ever."
Valley Bakers began as a cooperative with the goal of combining the purchasing power of many small bakeries to provide the most cost-effective supplies. The cooperative association membership has grown to include members in retail and wholesale bakeries, supermarket bakeries, donut shops, pizza restaurants, candy makers, institutional food service companies and others.
While Valley Bakers membership continued to grow, the need to not only meet the service level demands of members, but also to increase service levels in a cost-effective way became more and more relevant. After a recommendation from peers and a SaaS replenishment solutions insider, Valley Bakers discovered the Blue Ridge solution was valuable on multiple levels. They offered both the technology necessary to increase service levels and inventory efficiency as well as a proven program to improve the effectiveness of the purchasing team. "CLARITY gives the visibility to see when items are starting to trend and allows us to react to that trend," commented Eash in regard to the Blue Ridge solution. He then added, "We can call anytime. If we have a question or even if we're not even sure if there is an issue, they're there to support us."
Ensuring customer success is a core value for Blue Ridge, and bold impact to their customer's business is a priority. With decades of experience the Blue Ridge team delivers not only innovative technology, but also provides talent development programs that have a measurable impact on a company's bottom-line. "Mike and the team at Valley Bakers have done a great job in improving their performance and transforming their organization," stated Greg White, CEO of Blue Ridge. White continued, "The foundation of the Blue Ridge solution enables them to focus on customer needs and profit-driving activities, and our Good to Great and Blue Chip programs assure they continue to improve."
Blue Ridge and Valley Bakers are optimistic about the results of their relationship and how it will continue to grow in the future. "Here we are, sales have grown 10% and we're not out of anymore items than normal," said Eash, "It's very consistent." Valley Bakers expects to continue their growth and to improve their product availability and inventory levels in the next peak season and for years to come.
About Valley Bakers
Valley Bakers Cooperative Association (VBCA), based in Greenville, Wis., serves retail and wholesale bakers in the Western Great Lakes. Our members and customers come from a broad range of bakery and foodservice companies.
We offer a complete list of the finest ingredients and baking supplies through an extensive purchasing system, climate-controlled warehousing, and a responsive distribution network. We serve a growing community of large and small customers in bakery and foodservice.
Our powerful business model serves the procurement needs of professional bakers. Our main purpose is to reduce ingredient costs through volume purchasing and efficient distribution.
We empower people and organizations to benefit from their collective strength. With outstanding employees and dynamic vendor partnerships, we deliver the finest baking-related products at the best possible value. By working together in support of bakery traditions, we enhance our communities.
About Blue Ridge
Blue Ridge leads the way in enterprise-class Software-as-a-Service supply chain solutions. Blue Ridge solutions and services turn inventory investments into cash flow and revenue generation opportunities. The company's robust cloud-based solutions deliver a tightly-integrated, yet flexible architecture for demand analytics, forecasting, planning, replenishment, SKU rationalization and other demand-driven optimization solutions to provide a sound foundation on which companies can solidify and enhance their supply chain initiatives. To find out why global supply chain leaders such as CVS, Shamrock Foods, CRP Industries, Europris, Home Hardware, Martin Brothers and Burris Logistics trust Blue Ridge and its unmatched expertise to be their inventory alignment partner, visit http://www.blueridgeinventory.com