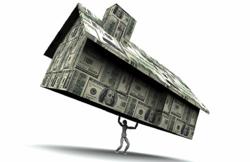 The prices are high all over Canada and this shouldn't keep buyers away from the hottest spot right now
Calgary, Alberta (PRWEB) August 17, 2012
The latest survey by Canada Mortgage and Housing Corporation (CMHC) reports that the housing starts reached 31,500 this July. At a time when all the major markets are finally cooling down, Marcus Arkan, CEO of Syndicate Mortgages has revealed that the heat has transferred to Alberta. Mr. Arkan has based his analysis on latest stats released by CMHC, Alberta Real Estate Boards and other prominent financial survey institutions.
While shedding light on latest stats from Calgary and Edmonton, Mr. Arkan talked about the similar market conditions of both the cities during 2006. He said, "The heat is shifting towards Alberta but this is not the first time this province has become the hottest housing market. It has remained so from 2005 and 2007. Latest housing starts and sales are almost at the same place now and this is really good news, specifically after watching Toronto and Vancouver cooling down."
Marcus Arkan may not be the only person heralding good news from Alberta. Laurentian Bank Securities has also shared a research paper which states that the housing market activities in Alberta, specifically Edmonton and Calgary should soon return to pre-recession levels. According this research paper, the changing momentum is largely due to flourishing economic conditions.
Mr. Marcus Arkan also agrees with the economist at Laurentian Bank Securities. He said that the elevating housing activities are due to the thriving local economy. According to Statistics Canada, 5,800 new jobs were created in Alberta, while rest of the country has faced a loss of 30,400 jobs overall. The rate of employment in the province is 3.2 percent higher than the rest of the country at this time.
"This may be the best time for people to move to Alberta. Current economic conditions are positive and we expect them to remain so for a long time now. This is specifically for people who wish to buy a home but face an affordability issue due to new mortgage policy," adds Mr. Arkan.
Currently, Calgary's resale housing market is seeing similar trends. In a report published by the Conference Board of Canada, statistics revealed that the market has seen 20% growth in 2013. The same report also includes that the prices are also going up by 2.3 % with the average holding up at $410,209. However, Mr. Arkan said, "The prices are high all over Canada and this shouldn't keep buyers away from the hottest spot right now."
About Syndicate Mortgages Inc.
Syndicate Mortgages Inc. is one of the leading Canadian mortgage brokerage firms. Founded in 2008 in Ontario, the company specializes in residential, commercial and construction financing across Canada. With years of experience and expertise in the mortgage industry, and access to an array of lending institutions across Canada, Syndicate is known for finding the best mortgage rates for their customers. Syndicate has branch locations across Canada. For contact, please use the following details.
Contact Details
Syndicate Mortgages Inc.
http://www.syndicatemortgages.com
Toll Free: (888) 646-1062
Email: info(at)smibroker(dot)com