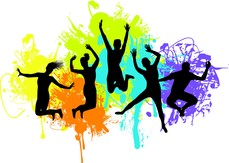 Denver, CO (PRWEB) August 13, 2012
A'Hern Agency will launch http://www.trampolineinsurance.net, a website devoted to insurance and risk management for the indoor trampoline park industry on August 1, 2012.
The new website will focus on the indoor trampoline park industry, insurance and risk management for the industry and helpful tips for owners, patrons and employees. A'Hern Agency has been on the forefront of this industry, assisting clients with insurance, claims, bonding, risk management information and employee management since 2006.
Joyce Leiker and Suzanne Swafford of the A'Hern Agency have been actively involved in working with and supporting the ASTM committee that is designing the safety standards for this industry.
There are more than 200 trampoline parks in the United States and the industry is growing rapidly. "This industry is still relatively new, and there are many risk management tools that are available to assist the owners and management of these parks to mitigate loss," according to Suzanne Swafford. "We have experience with many different types of trampoline courts and the activities associated with them. We want to help grow the industry."
A'Hern Agency is located in the Denver metro area and has been in business since 1951. President/Owner Joyce Leiker is also actively involved in indoor trampoline park insurance. The new website can be found at http://www.trampolineinsurance.net