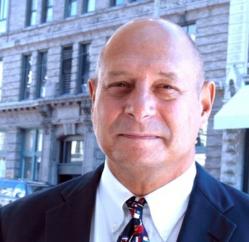 ...better than merely identifying problems, (Silberman) has clear goals on what can be done to change perceptions.
Nashville, TN (PRWEB) August 14, 2012
The Core of Education podcast examines critical issues to K-12 public education. This week's episode features an insightful discussion on public perceptions about educators with Stu Silberman, former school superintendent and Executive Director of The Prichard Committee for Academic Excellence. Mr. Silberman's EdWeek blog on public engagement and reform is widely read.
The Prichard Committee is a nonprofit, nonpartisan group of volunteers who have worked since 1983 to improve education. Named for the late Edward F. Prichard, a lawyer from Paris, who led a citizens' committee on improving Kentucky's universities, the group provides information and materials to educators, policymakers and citizens on a variety of student achievement and public school issues. While the group is based in Kentucky, their work has extended beyond state borders to cast a national shadow.
Dr. Rod Berger, host of The Core of Education, expresses his excitement on the topics discussed in his interview, saying "Stu Silverman understands the general malaise the public has for American teachers. But better than merely identifying problems, he has clear goals on what can be done to change perceptions." The topics covered in this edition of Dr. Berger's podcast include a number of hotly-debated issues:

What the U.S. could learn about Finland's support of teachers
Silberman's opinions regarding teacher compensation
The Teacher Effectiveness study the Prichard Committee over the next 18-24 months
How districts' edtech purchase decisions are price, rather than quality, driven – and how end-users lose in this approach
How Silberman's work at Daviess County, KY developed a tech committee comprised of administrators and students
Dr. Berger's Core of Education podcast is an extension of his successful education-issues blog.
###
About RANDA Solutions
RANDA Solutions is an INC. 500 software firm based in Nashville, TN serving the education sector. RANDA acquires, manages and utilizes data providing administrators and teachers a variety of education intelligence: Student Data (student identification, student demographics, summative and formative assessments, student growth, course completion, and college readiness), Educator Data (educator identification, educator demographics, professional development/continuing education, teacher student data link, value added assessment alignment, and teacher effectiveness), and Third-party Data (community demographics, school climate, early warning data, etc.). Historical and live data reporting, along with additional customized content, is delivered via RANDA's secure web portals and integrates seamlessly with RANDA's cross-platform mobile applications for iPads and Android devices.