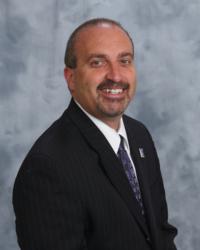 New City, NY (PRWEB) August 15, 2012
Better Homes and Gardens (BHG) Rand Realty announced today that Ron Garafalo has joined the firm's Goshen and Pine Bush offices as Office Manager.
Garafalo brings 12 years of real estate experience to Better Homes and Gardens Rand Realty. Prior to joining, he worked as Vice President at John J. Lease Realtors and was formerly one of the Managing Partners of Real Estate United. Garafalo will work with Rand's agents and clients in Orange County to ensure a first class customer service experience.
"Ron is a proven leader with a passion for customer service," said Matt Rand, Managing Partner at Better Homes and Gardens Rand Realty. He is the person that can help take our Goshen and Pine Bush offices to the next level."
Ron was President of Orange County Association of Realtors in 2011, and was a past director on the NYSAR Board. He currently sits on the HGAR Board of Directors and is a certified New York State Real Estate Instructor who has taught hundreds of classes to thousands of students in the past 7 years. Ron resides in Wawaynada, NY and can be reached at 845-283-1279 or ron.garafalo(at)randrealty(dot)com.