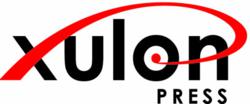 "The scientific evidence for creation is so strong and for evolution, so alarmingly weak, that someone at the university level is going to figure it out and spill the beans,"
Maitland, FL (PRWEB) August 15, 2012
Creation versus evolution has been an ongoing debate not only in the science world, but also among the masses for many years. Brad Freckleton's new book, The Great Creation Debate ($16.99, paperback, 978-1-61996-821-9; $27.99, hardcover, 978-1-61996-822-6; $8.49, eBook, 978-1-61996-823-3), explains how the most funded scientific attack on creationism is beginning to fall apart. The author will open readers eyes to just how much scientific research actually supports creation and not evolution. Evolution's main strength turns out to be imagination and has no strong research backing the idea.
"The scientific evidence for creation is so strong and for evolution, so alarmingly weak, that someone at the university level is going to figure it out and spill the beans," states the author. "Find out about what may change the worldviews of our society. [Look at] a close-up of [the] Grand Canyon wall, why are there no signs of massive erosion between the sedimentary layers that were supposed to have been built up over many millions of years?"
Brad Freckleton is not a scientist; he is an organizer of things and information. His premise is that the Bible is true. If it is true, then scientific discovery should be in agreement with it. He has collected the works of many scientists who are biblical creationists and their research tells of a much different story of our origins than the story of evolution. His interest in writing this is to make people aware that when creationist arguments are grouped together and are compared to evolutionary science, that that creationists' arguments are far more compelling.
Xulon Press, a division of Salem Communications, is the world's largest Christian self-publisher, with more than 8,000 titles published to date. Retailers may order The Great Creation Debate through Ingram Book Company and/or Spring Arbor Book Distributors. The book is available online through xulonpress.com/bookstore, amazon.com, and barnesandnoble.com.