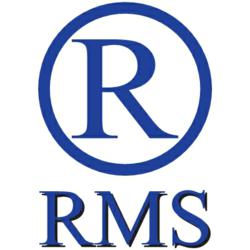 Tallahassee, FL (PRWEB) August 14, 2012
Receivable Management Solutions LLC, a leading provider of comprehensive medical accounts receivable services, specializes in the management of accounts receivable and assets for medical practices across the region. Their professional staff has years of experience in handling even the largest accounts for their clients, using technology to streamline the process and expedite the task of receiving payment for patient accounts.
As insurance denials, claims and eligibility become increasingly complex, office staff often find that collecting payment for patient accounts is complicated and time consuming. Hiring on-site staff members for accounts receivables concerns becomes costly. Many practices find that outsourcing accounts receivable to Receivable Management Solutions will increase revenue significantly, as well as improve in-office efficiencies and streamline staff tasks.
The company monitors the financial concerns of medical practices through every step of reimbursement. Their areas of expertise include medical billing, information systems, and accounts receivable management. Receivable Management Solutions also provides comprehensive monitoring of third-party payer and patient accounts, with professional documentation and quick updates on any issues to the medical office's administration.
In addition to their monitoring and outsource services, Receivable Management Solutions schedules periodic meetings with each client to personally discuss and analyze comprehensive service reports. These meetings may also suggest improvements related to billing and diagnosis codes; modifiers, and regulatory changes. By frequently consulting with clients face-to-face, the company continually refines the reimbursement management process based on each practice's specific needs.
Receivable Management Solutions, LLC's policy of personal care and efficient management allows health care professionals to focus more on providing quality medical care, and less on patient accounting. No matter what the size of the assets in question, the business maintains stable and reliable management strategies to ensure peace of mind for their clients.
About the company:
Receivable Management Solutions, LLC specializes in Medical Accounts. Receivable Management is responsible for all aspects of today's health care operations within the following categories: surgery centers, surgical hospitals, hospitals, home health agencies, long term care facilities, labs, retirement communities, durable medical equipment providers, and physical practices. They are also responsible for monitoring portions or all third-party payer and patient accounts. For more information, visit their website at http://www.receivablemanagementsolutions.ws.