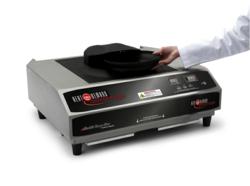 Hendersonville, TN (PRWEB) August 15, 2012
The new Heat On Demand Advantage™ from Aladdin eliminates the need for dish heaters altogether, making that one less worry for a healthcare foodservice operation!
We took our proven Heat On Demand® technology and moved it one step further by eliminating one of the biggest challenges facing foodservice departments today – making sure there are properly pre-heated plates for each and every meal. A properly heated plate means better and more consistent results! Better results mean better patient satisfaction.
Aladdin's Advantage not only heats the base to the proper temperature, but heats the plate as well. And no dish heater means no preheating – no hot dishes to handle, less heat in the kitchen and a happier staff!
For over 40 years, Aladdin Temp-Rite, located in Hendersonville, Tennessee, has been the world leader in healthcare meal delivery systems and products.