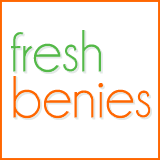 In the last 3 years, Americans haven't seen a pay raise, yet their healthcare costs are up about 30% with huge increases in out-of-pocket expenses. Add to that, the 32 million uninsured that will clog doctor offices as health reform comes into full swing
Dallas, TX (PRWEB) August 14, 2012
Benefit Brainstorm, a company specializing in low-cost concierge health benefits for corporations, announces the launch of freshbenies to revolutionize health benefits for American families. Did you know health insurance costs are skyrocketing, leaving gaps like never before…and, there's no end in sight for American families? Of course you did!
Reid Rasmussen, ex-Canadian, health insurance industry veteran and reform expert has this to say: "In the last 3 years, Americans haven't seen a pay raise, yet their healthcare costs are up about 30% with huge increases in out-of-pocket expenses. Add to that, 32 million uninsured Americans will clog doctor offices as health reform comes into full swing. So, we're paying more, yet having a tougher time getting care - and navigating "the system" won't get any easier! Most Americans don't even know there are innovative solutions out there. We've been serving the corporate customer with these solutions for years and saw the need to help busy families, too."
Heidi Rasmussen, 27-year retail and consumer marketing veteran said "Women are master consumers in all other areas of life except health insurance even though they make 80% of the benefits buying decisions. They also deal with the fallout of healthcare issues – staying home from work to take a sick kid to the doctor, shuttling to dentist and optometrist visits, dealing with their insurance plan, medical bills, etc. Why aren't women better health insurance consumers? Because the industry is so complex and hasn't provided the necessary tools to help the actual end consumer. We started freshbenies to do just that."
So, how does freshbenies fill the gaps and help with skyrocketing healthcare and insurance costs?
freshbenies bundles non-insurance benefits together into one simple card by leveraging the volume of big corporations. That's why it's low-cost!
According to the American Medical Association, about 70% of all doctors visits result in information or a consultation that could have easily been handled via phone or internet. Use the 24/7/365 Call a Doctor service AND get a prescription, if needed. It's a fact - kids get sick on Friday at 4pm – now, busy women can just call their 24/7/365 Dr. BFF to get needed advice (maybe even a prescription) and have their kids feeling better fast without that wasted time in the waiting room!
freshbenies provides a Personal Advisor to help members navigate medical care, paperwork, insurance…"the system." They can help find a specialist, the best hospital for a procedure, answer questions about an insurance issue, etc. They also review, summarize and even work to negotiate discounts on medical bills.
The National Association of Dental Plans estimates about 47% of Americans don't have dental insurance, and the Vision Council estimates that 83% of employers don't provide vision benefits. Because of this, freshbenies gives busy women dental discounts and vision discounts on everything from brand-name eyewear, LASIK, and contacts to braces, cleanings, whitening and dental/vision exams… all at substantially discounted rates.
These days, many families have a prescription drug that's expensive or not covered by insurance. freshbenies members save an average of 38% simply by flashing their freshbenies card at over 60,000 participating locations.
Go to freshbenies.com to learn more and call us anytime to chat!
ABOUT freshbenies:
At freshbenies, we believe that busy women should have equal access to trustworthy, real-life health solutions that save her time, $ and frustration. AND, we make it easy to afford and simple for her to understand, use and enjoy! Want to hear more? YAY! Here you go…
More about freshbenies, the product
http://www.youtube.com/watch?v=0FUuNwWa-kM&list=PLDF5F2EE73EA82A1E&feature=view_all
More about freshbenies, the company
http://www.youtube.com/watch?v=Q120CWc94UI&feature=plcp