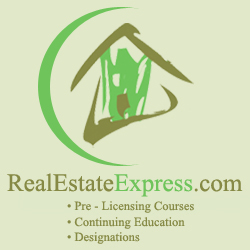 FAR Trade & Expo was an excellent opportunity to meet and greet all of our Florida alumni and see how great they are doing in their real estate careers - Laura Eberle
Orlando, FL (PRWEB) August 15, 2012
Tom Davidson (Vice President) and Laura Eberle (National Sales Director) of RealEstateExpress.com, located in St. Louis, Missouri, attended Florida Realtors 96th annual Convention & Trade Expo held August 8th - August 12th, 2012, at Marriott World Center in Orlando, Florida.
Each year, the Convention & Trade Expo brings realtors from around the state together to discuss and vote on key issues that shape their profession and state association. In addition to committee meetings, members attend educational seminars on business strategies, identifying investment opportunities, pricing in a competitive market and more. Participants were able to choose from more than 30 education sessions this year.
One of this year's highlights was a general session featuring Barbara Corcoran - a giant in the real estate industry, novelist, television producer and TV star. Corcoran is the real estate contributor for NBC's TODAY Show, an investor/shark on ABC's Shark Tank and a contributor to the New York Daily News and MORE Magazine.
Convention-goers also had "Fun, Fun, Fun" dancing the night away at a '60s Surf & Beach Party, featuring the group Papa Doo Run Run with its Beach Boys Southern California sound. The house band at Disneyland for 15 years, Papa Doo Run Run sounds much like the Beach Boys, that when the Beach Boys tour and need someone to sit in, they call the guys from Papa.
During the Keynote Awards Luncheon, nationally recognized humorist and motivational speaker Jeanne Robertson demonstrated how a sense of humor can be a strategy for success. Real estate professionals throughout the state took advantage of this year's Trade Expo, which had more than 175 booths showcasing the latest products, technology, and other business tools.
Florida Realtors, formerly known as the Florida Association of Realtors, serves as the voice for real estate in Florida and provides programs, services, ongoing education, research, and legislative representation to its 115,000 members in 63 local boards/associations throughout Florida.