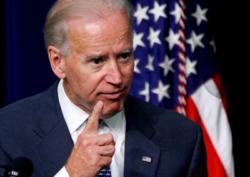 (PRWEB) August 13, 2012
Rep. Paul Ryan (R-Wisconsin) and Vice President Joe Biden will face off in a debate on Oct. 11 at Centre College in Danville, Ky. from 8 to 9:30 p.m.
The date and location of the vice presidential debate and presidential debates are set by the Commission on Presidential Debates. The Biden-Ryan lineup is the second of the four scheduled debates. The others would feature President Barack Obama and Republican candidate Mitt Romney.
The format of the vice presidential debate, according to the commission's webpage, will cover both foreign and domestic topics and be divided into nine time segments of approximately 10 minutes each.
"The moderator will ask an opening question, after which each candidate will have two minutes to respond. The moderator will use the balance of the time in the segment for a discussion of the question."
For more information on the newly announced vice-presidential candidate, check out jsonline.com/paul-ryan.