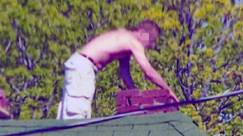 The SwarmNet™ program has revolutionized the way we conduct investigations. We are able to pinpoint where a claimant will be at a given time, coordinating our efforts with surveillance investigators. -- Alon Grandstaff, SwarmNet™ Investigator
Fort Lauderdale, FL (PRWEB) August 15, 2012
SwarmNet™ is a revolutionary active monitoring system that can detect and predict claimant activity. Investigators scour hundreds of thousands of pages on the internet, including all social networking and media sites, blogs, and search engines, in order to gather information regarding a subject's online activities. Once a verifiable event has been located, the client is immediately informed and can order further services such as surveillance to document claimant misconduct. Not only does SwarmNet™ play a vital role is surveillance investigations, it can also serve as standalone proof of a claimant's activities and can uncover evidence demonstrating disallowed secondary income or exaggerated injuries.
Contego's investigators scrub multiple social media websites to locate the claimant; going well beyond a basic check on Facebook. Investigators search the activity of not only the claimant, but the claimant's friends, relatives, and associates. SwarmNet™ investigators are constantly in communication with field investigators and can instantly relay any new information regarding the claimant's circumstances or location discovered through social media. Contego has found that the majority of individuals under investigation actively participate on social media platforms.
SwarmNet™ recently uncovered a claimant on total disability but actively promoting his construction business on the internet, including posting pictures of current jobsites and listing the services he was currently providing. Another discovery involved a supposedly injured claimant bragging about an upcoming running event she would be participating in on a social media site. Since both claimants allegedly had injuries that prevented them from working they were actively collecting money through an insurance company. Through the coordinated efforts of the SwarmNet™ unit and the Investigations unit, Contego was able to capture the first claimant leaving his home and arriving at a jobsite where he worked on a customer's roof making repairs to a chimney. As for the claimant that continually posted about a race she would be running in, SwarmNet™ investigators partnered with a surveillance team to document the claimant throughout the race, as well as, crossing the finish line.
A SwarmNet™ investigation is not always a "one and done" internet search. Contego offers a client the opportunity to enroll in a program that offers periodic internet checks, at agreed upon intervals, for a specific claimant. This enrollment program increases the chances of locating actionable intelligence on a claimant's activities. Investigators continuously monitor the claimant's internet activity to stay consistently up to date on the claimant's whereabouts and activities, allowing Contego to better target surveillance efforts and successfully identify fraud.
"The SwarmNet™ program has revolutionized the way we conduct investigations. With the wealth of knowledge that the internet can provide, we are able to pinpoint where a claimant will be at a given time, coordinating our efforts with surveillance investigators to save time and money while still capturing the evidence needed to prove fraudulent activity is occurring," said lead SwarmNet™ investigator, Alon Grandstaff.
For more information regarding how SwarmNet™ can save your company money, or about any of Contego's other cutting edge services, including investigative services, SIU & fraud detection, subrogation, due diligence, loss control, and transportation and translation services please visit http://www.ContegoServicesGroup.com or contact Jessica Custer at 954-556-1616.
Media Contact:
Jessica Custer
954-556-1616
http://www.ContegoServicesGroup.com
JCuster(at)ContegoGroup(dot)com
###