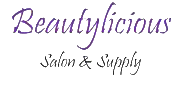 American Fork, UT (PRWEB) August 14, 2012
Beautylicious Salon and Supply is holding a free essential oils class, that is open to the public. The class will cover the following topics: How to use essential oils to relax the body; How to use essential oils in place of many prescription drugs and over the counter medicines; How to take certain essential oils, whether topically, internally, or both.
Keith Tenney, owner of Beautylicious Salon, said, "We feel like this is something our community needs. We have held styling classes, esthetics classes, and other types of classes that focus on many of the products we carry in the salon. Having a class that focuses on the doTERRA essential oils will help many of our current customers understand the oils better, and also help us drive new business to our salon."
The class will be held at the salon location in American fork, UT, from 6pm to 7pm, Thursday, August 16th.
More details can be found at the Beautylicious Salon website