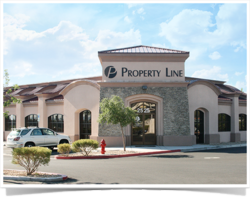 It will be a win/win for everyone involved.
Las Vegas, NV (PRWEB) August 14, 2012
Property Line International, Inc., the Las Vegas based online national commercial real estate listing and marketing resource, is currently on the hunt for niche commercial real estate product vendors to partner with and share revenues.
As the economy continues to struggle, Property Line wants to lend its national exposure to companies with products and services related to commercial real estate. This way many services can be offered with minimal programming and maximum exposure for all companies involved.
"Both sides of the equation can benefit from partnerships. Each partner will see the rewards as we work hand in hand to promote each other and offer the best products and services to our national database of brokers, principals and investors," says CEO Jane Memmer. "It will be a win/win for everyone involved."
Property Line currently has several products they offer to their members, and this partner search will focus on products and services that complement or enhance the current offerings available on the website.
About Property Line, Inc. - Established in 1984, Property Line is a commercial real estate listing service that offers listing and searching capabilities for its members, as well as innovative marketing products that help agents and brokers "close the deal" in a more efficient manner. With a national database of listings updated daily, members depend on the website to list, search, and market inventories.