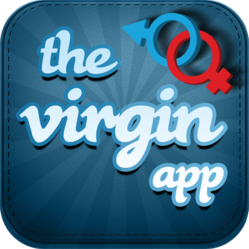 Teens that choose abstinence are not alone and shouldn't be ashamed or afraid to admin their choice.
San Antonio, TX (PRWEB) August 14, 2012
Rocket Tier, a mobile development company specializing in iPhone and Android apps, announces that they will soon launch a new mobile app that is especially tailored for teens and young adults who choose to remain abstinent.
The mobile app, called "The Virgin App", will become the newest support system for individuals to share stories and gain support from others who also believe in sexual abstinence. Through this app, users will find it easy to express their thoughts and concerns as well as share how they are able to overcome daily struggles they face while remaining abstinent.
"One of our key objectives was to build a community where abstinent teens can embrace their choice and receive inspiring words from others," says Ronnie Rocha, lead developer of The Virgin App. "We developed this app to help individuals share their triumphs and obstacles and inspire anyone who believes in abstinence. We are all excited to launch this support system that can help individuals strengthen their decision."
"I want to enjoy my teenage years and not get stressed out about all the things that go with having such a serious relationship. I don't know what everyone else is doing, but this is what I'm choosing," explains Elizabeth Landry, a high school teen from Louisiana. By showing statistics in the app itself, Rocket Tier hopes to enlighten users as to what is myth and what is reality among teen behavior. Rocket Tier's leading app developer insists that this app will help teens realize that "they are not alone in their decision" and that "they shouldn't be ashamed or afraid to admit their choice of abstinence."
The mobile app is set to be released by mid or late September this year, and will be made available for iPhone and Android devices. By visiting http://www.thevirginapp.com, you can subscribe and stay up to date with latest news regarding The Virgin App.
About Rocket Tier
Rocket Tier aspires to be the leading mobile development company, delivering only the best mobile applications and custom app development services for both consumer and business users. For more information, visit http://www.rockettier.com/